Final seat trainees are 'easy targets' for recruiters, warns magic circle lawyer turned career coach Husnara Begum — so be sure to follow these top tips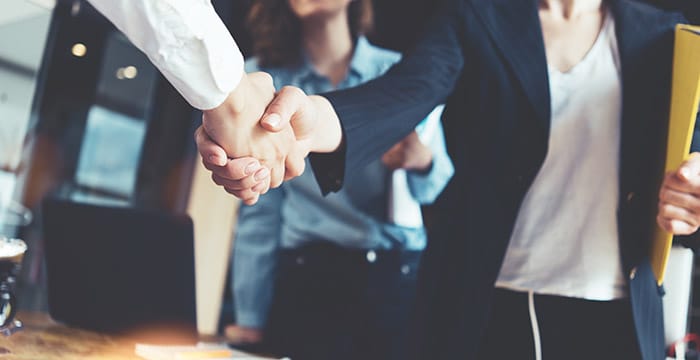 As law firms gear up for their Autumn 2019 trainee solicitor qualification rounds legal recruitment agencies are making their own preparations. They'll be scouring LinkedIn to identify potential newly qualified (NQ) candidates to pounce on. I should know. I've been there and worn the T-shirt.
Final seat trainees are easy targets for recruiters who are looking to build their databases. Many are young and impressionable and even if a recruiter doesn't secure a successful placement immediately, candidates they manage to register over the next few months will be valuable sources for future fees or at the very least, referrals. As such, if you're approaching qualification do not be surprised if your inbox is currently being inundated with LinkedIn 'InMails' or connection requests.
So should you be engaging with legal recruiters? If you are considering making a move on qualification then it is definitely worth listening to what they have to say because most are relatively well placed to offer insight into how the jobs market will fair for Autumn 2019 qualifiers. But rather than respond to an unsolicited email or cold-call I suggest asking your trusted contacts (these can include trainees who qualified earlier this year) for recommendations.
But let's get something straight. Contrary to what so many of the trainees and indeed qualified lawyers on my outplacement programme think — legal recruiters are not careers advisers. They are salespeople often having to juggle conflicting interests. On the one hand they have their clients' requirements to consider while on the other they have to look after the needs of their candidates. Then add to that their billing targets, and it's inevitable that they will favour ready-made candidates. By that I mean ones from leading firms, with well-drafted CVs, a clear and realistic idea of what they're after and who are likely to do well at interviews. This is especially the case for NQs because for as long as I've been workings as a recruiter/career coach the number of final seat trainees searching for new positions outstrips the volume of 'live' positions.
Recruitment agencies vary hugely in size and make-up. The larger ones tend to have more clients but may not always have such close relationships with them. What's more you may well find that you get passed between consultants depending on which client has the vacancy. In contrast, the smaller/boutique agencies represent fewer clients but may work more collaboratively with them. It's also worth noting that most consultants typically specialise in either private practice or inhouse recruitment and not both.
I'd therefore recommend doing your due diligence before firing off your CV to all and sundry. You can do this simply by picking up the phone to an agency you're thinking of registering with and then asking some very basic questions including the following: What type of firms do you mostly work with? Do your consultants specialise in any particular practice areas? How many years' experience do you have in recruitment and what is your background? What is the market for NQ solicitors looking like?
When discussing vacancies with a recruiter always remember to ask them to confirm if they are 'live' roles that a firm is actively trying to fill or are they suggesting 'speculative' approaches.
Unfortunately, some recruiters blur the line between these and although the latter method does work for some candidates the former will naturally have a stronger chance of generating an interview. Also, if you do decide to pursue speculative approaches then you might want to restrict these to a no-names basis to test a firm's initial appetite. Either way, set strict parameters for the recruiter in terms of which firms they are permitted to contact and on what basis (ie with a full CV or an anonymised profile).
And for the avoidance of doubt as well as for future reference I'd recommend confirming the full list of firms in an email. Also, ask the recruiter to show you the final version of your CV that they will be circulating and again sign it off in an email and keep a copy for your records. Incidentally, a good recruiter should help you to prepare your CV or at the very least finesse it.
You are not obliged to work exclusively with one recruiter and indeed if you are actively looking for an NQ role then it's worth speaking to two to three agencies in the first instance. Though most agencies are instructed on the same roles some firms will have their preferred recruiters and may well release roles to those individuals ahead of others. In the event two different agencies approach you about the same role then go with the one that can demonstrate the strongest working relationship with the employer because they are more likely to be able to influence whether or not you get short-listed for interview.
In the event you do decide to work with more than one recruiter then ensure there is no duplication in the list of firms each one is working with. You can do this by recording details of all applications on a simple spreadsheet. Take it from me the quickest way to make a future employer lose confidence in you is to receive your CV from two competing agencies. And trust me this happens more often than you think.
I would recommend being as transparent as possible with the recruiters you choose to work with. Again this will prevent duplication and help the recruiter to gain a clearer understanding of what you are after. Although beware of some recruiters who are simply fishing for leads. This is especially acute in the NQ jobs market where vacancies are much more scarce and recruiters often find out about roles from their candidates rather than as a result of a formal instruction from the employer.
If you want more unbiased tips and advice on how to navigate the NQ jobs market then register for The Law Society careers event, aimed specifically for Autumn 2019 NQs. The event will be taking place on London's Chancery Lane on Thursday 9 May. Register to attend.