Top actor plays top QC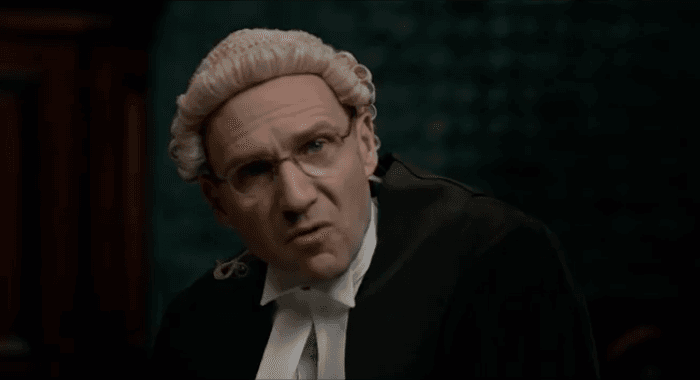 Ben Emmerson, Shami Chakrabarti and Lord Goldsmith are as famous as it comes in the legal world, but are now set for new heights of stardom. The trio shortly take to the silver screen in a new legal thriller — the trailer for which was released last week — with human rights silk Emmerson being played by Ralph Fiennes.
Official Secrets, also starring Keira Knightley, tells the true story of a British spy who blew the whistle on government plans to bug the United Nations. GCHQ employee Katherine Gun was prosecuted under the Official Secrets Act in 2003 for leaking an email showing that the UK and US governments wanted to spy on a critical UN meeting ahead of the Iraq war.
Rumbled by her fellow spooks, Gun went to Chakrabarti — played by Game of Thrones star Indira Varma — who passed her on to Emmerson, a co-founder of the relatively new Matrix Chambers.
The trailer shows Fiennes/Emmerson delivering some stirring lines. "The war IS illegal!", he exclaims, before being shown in a wig and gown telling the Old Bailey that "the public is entitled to know why!". The film is expected to focus on the intense professional relationship between Gun and Emmerson.
The trailer for Official Secrets, the new film by Gavin Hood about GCHQ whistleblower Katherine Gun, who exposed the US/UK spying operation against the UN Security Council in the run-up to the 2003 invasion of Iraq, is out. #OfficialSecrets Watch it here: https://t.co/gSqajL5kJm

— Ben Emmerson ?️ (@BenEmmerson1) June 12, 2019
Emmerson, a former UN human rights envoy, may welcome a sympathetic portrayal after some rough media attention over the years. In 2016, he was suspended from the national child sex abuse inquiry over a sexual assault allegation (which he categorically denied).
An internal investigation at Matrix cleared Emmerson of any wrongdoing, but his life in chambers can't have been easy after a follow-up report reportedly criticised the first. Emmerson has since joined rival set Monckton Chambers.