Even the courts are mocking Michael Gove's coke admission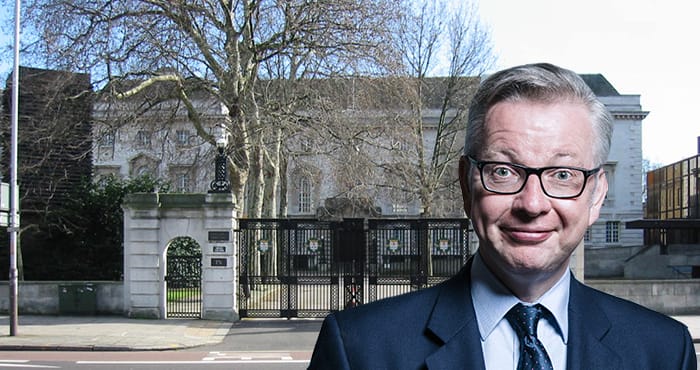 Former Lord Chancellor Michael Gove's admission that he took cocaine in the 1990s may have damaged his Conservative leadership prospects — but the scandal seems to have benefitted one lucky coke user.
Judge Owen Davies QC, sentencing a 28-year-old man for cocaine possession at Inner London Crown Court this week, reportedly let him off with a conditional discharge — saying that he shouldn't go through worse consequences than a government minister who did the same thing.
Criminal barrister Tim Kiely of Red Lion Chambers first tweeted the comment, which was aimed at his client, reporting that the judge said "He should suffer no more for dabbling in cocaine than should a former Lord Chancellor".
This morning a Judge at #InnerLondonCC gave my client a 12 month conditional discharge for possessing a tiny amount of cocaine, observing that,

"He should suffer no more for dabbling in cocaine than should a former Lord Chancellor."

Who says humour and justice don't mix?

— Tim Kiely (@TimKiely1) June 17, 2019
A conditional discharge gives someone a criminal record, but no punishment unless they re-offend within a particular period of time. As a class A drug, possession of cocaine is in theory punishable by up to seven years in prison, an unlimited fine, or both.
While Kiely didn't reveal any further details, the Sun reports that the judge was Judge Owen Davies QC, formerly of Garden Court Chambers. The paper also names the defendant as Giedrius Arbaciauskas, 28.
Gove, now environment secretary, has said that he was "fortunate" to avoid prison for his own drug use as a journalist on the Times. Despite his felonious past, the MP for Surrey Heath was widely seen as a good Lord Chancellor during his brief stint in the job, and is still a contender to face off against Boris Johnson in the final ballot for a new Conservative leader.