Open letter urges criminal lawyers to remain united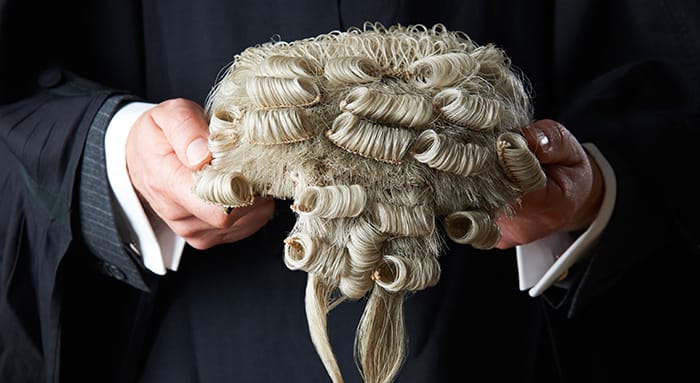 Junior barristers are warning the government not to try "divide and rule" tactics with criminal lawyers as the profession votes on a new pay deal.
A group of criminal juniors has organised an open letter telling the Ministry of Justice (MoJ) that its "attempt to sow division" among defence and prosecution barristers won't work.
Earlier this month criminal barristers voted overwhelmingly for "direct action" over pay, with over 90% support for action on both defence and prosecution fees. The all-out walk-out would see the criminal courts grind to a halt on 1 July.
But days later the MoJ made the mutinous advocates a new offer, which the Criminal Bar Association (CBA) says should be accepted in return for calling off the stoppage.
The open letter calls for the profession to remain united whatever the result of the latest ballot. It says that the deal tries to divide prosecuting barristers from those that do mostly defence work, offering an increase in prosecution fees and nothing but vague promises on defence rates.
While the MoJ may be hoping to get the action called off by winning over prosecutors, the letter points to the separate votes on action over both defence and prosecution fees. The organisers say that the "all or nothing" offer is a cynical tactic to drive a wedge between the two groups:
"We see this for what it is; as an attempt to divide and rule — holding prosecutors to ransom for an increase they desperately need (and deserve) at the expense of tangible progress for the defence bar."
It adds that "to accept that prosecutors are underfunded but make any increase in funding contingent on outside factors is, quite simply, to act in bad faith".
The organisers, a grassroots collective from various chambers, have collected 80 signatures so far and are pushing for more juniors of 0-10 years call to sign (those interested can email in by Sunday 30 June).
The criminal bar has been sharply divided over the deal, with CBA leaders complaining on Monday that "many of the criticisms published on social media are rubbish or fantasy".
Barristers have taken to the blogosphere to promote or denigrate the deal. One anonymous junior said on Tuesday that "voting for this deal gives juniors an immediate financial boost from September 2019", to the tune of 25-40%.
But Simon Csoka QC wrote on the View from the North blog that "if we call the action off, then the threat will never again be taken seriously".
Read the open letter in full below