Ex-Labour council candidate Aman Thakar appeared on BBC's Tory leadership debate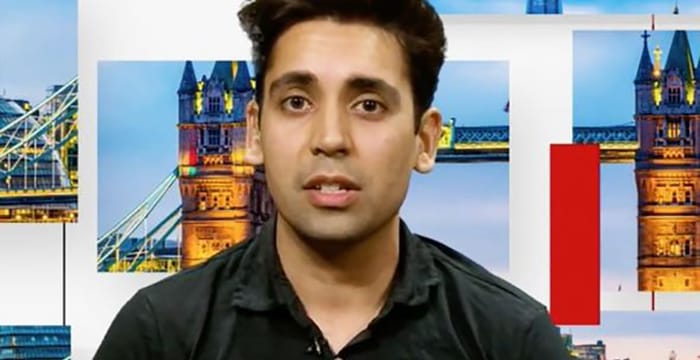 A junior lawyer at well-known human rights outfit Leigh Day has apologised after a "sarcastic" tweet about Hitler blew up yesterday.
Aman Thakar, an employment lawyer, was mocking far-right activists who had apparently defended the Nazi leader's nationalism. But the tweet in isolation was picked up by the right-wing press to attack the Labour-supporting lawyer, who has been suspended from his job.
The fuss began when Thakar appeared on the BBC's Conservative leadership debate earlier this week to ask a question of the candidates. Political news website Guido Fawkes discovered that he worked for the Labour party and had stood as a Labour council candidate.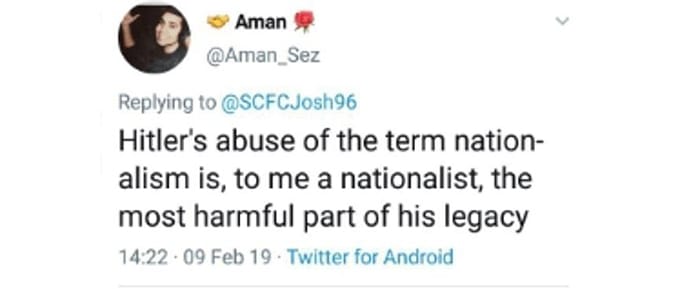 The website, which has been promoting Boris Johnson's candidacy, then discovered a February 2019 tweet from Thakar's account saying: "Hitler's abuse of the term nationalism is, to me a nationalist, the most harmful part of his legacy".
Yesterday Thakar, who was admitted as a solicitor in 2018, posted a series of screenshots explaining the Hitler reference, adding "my full and sincere apologies for any offence caused".
Context on my tweets regarding Hitler, my full and sincere apologies for any offence caused pic.twitter.com/fxqQOCOFJt

— ? Aman ? (@Aman_Sez) June 19, 2019
The tweet was prompted by prominent figures on the American far right apparently defending the nationalist instincts of Nazi leader Adolf Hitler. Thakar, by contrast, was mocking that stance in his own ironic tweet — but reckoned without the partisan scrutiny caused by his BBC appearance.
Rows over BBC audiences periodically blow up online, as commentators profess outrage that the people most likely to give up their evening to watch a live political discussion programme are the politically engaged. A BBC editor pointed out that others on the programme were Conservative members.
A Leigh Day spokesperson said: "We can confirm that Aman Thakar is currently a solicitor at Leigh Day in our employment department. We have been made aware of a tweet which we are taking very seriously. Mr Thakar has been suspended with immediate effect from the firm whilst we carry out an internal investigation into these matters."