The Twittersphere responds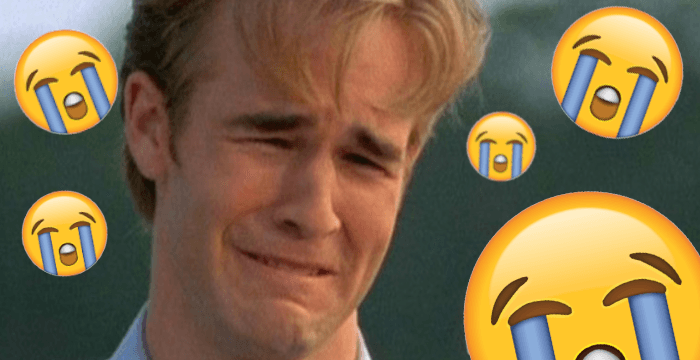 A simple tweet asking, 'how do lawyers not cry when arguing[?]' has gone mega-viral.
Since putting the all-important question to Twitter last week, popular stand-up-Tweeter, known as 'Jimmy', has been flooded with responses — with the post (see below) receiving an impressive 132,000 retweets and 405,000 likes. Of the 1,100 tweeters that commented their thoughts below, answers on offer vary from common sense to straight-up comical.
how do Iawyers not cry when arguing

— Jimmy (@lmaoIies) 23 May 2019
One user offered a pragmatic explanation, suggesting that adequate prep can keep those tear ducts empty:
Usually when people get emotional it's because they can't put what they want to express into words. So when you can prepare it's easier.

— Justin is back♡stream IDC (@BKBieber) 24 May 2019
Another user, equipped with an Ariande Grande pun and gif, suggested lawyers leave their crying times behind them in law school:
They cried enough trying to graduate, no tears left to cry pic.twitter.com/MtbUJ3s6G9

— @Mανєяιcк ‎⎊ (@amirullkhn) 24 May 2019
Others cited the lucrative pay cheques to keep their emotions in check — with one user alluding to the super-absorbant qualities of dolla-bills:
Bc they be like that pic.twitter.com/T14tMwph3S

— satsukisweet (@satsukisweet) 24 May 2019
A potential trade secret found its way into the comments, with one tweeter hypothesising dry eyes could be the result of lawyers' hair product:
They used a lot of the no tears shampoo

— Glitch (@InsomniaSlapped) 24 May 2019
Of course, qualified practitioners are not the only ones to shed a tear. Future Linklaters trainee and legally-minded vlogging queen, Eve Cornwell, lets us all know that even lawyers-to-be need a tissue once in a while:
we do

— Eve Cornwell (@Evecornwell) 24 May 2019
For law students harking back at their first-time mooting, the tweet below may strike a few chords:
Me: I Object!!

Judge: Overruled

Me: no further questions pic.twitter.com/4I6egDr2Gr

— ▪︎Absence of Light▪︎ (@iiCyko) 24 May 2019