Lavinia Woodward plans to study law at unnamed London university, 'friend' claims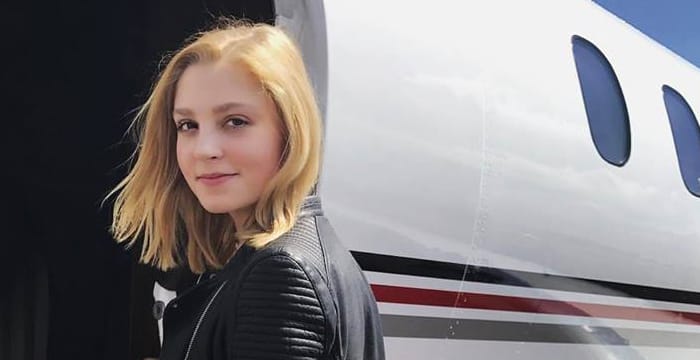 An Oxford University medical student who was spared prison for stabbing her boyfriend with a bread knife now plans to become a barrister after quitting her original degree course early.
Lavinia Woodward, 26, pleaded guilty in 2017 to unlawful wounding and was given a 10-month custodial sentence, suspended for 18 months, following an attack on her then partner at her university accommodation at Christ Church College. At the time, Judge Ian Pringle QC, sitting at Oxford Crown Court, said an immediate custodial would damage her career.
Woodward could have returned in September, but it's now emerged she won't be completing her medical degree and has formally withdrawn from the university, The Tab reports.
But the story doesn't end there. Woodward, who was described by Judge Pringle as "an extraordinarily able young lady", now has her sights set on a career in law.
Citing a "friend" of Woodward's, the Mail Online reports that she now plans to study law at a university in London with hopes of becoming a barrister.
Woodward, however, faces a tough road ahead. Academics and pupillage aside, she would have to disclose her criminal conviction to the barristers' regulator, the Bar Standards Board (BSB). It would then decide whether or not Woodward can qualify and practise as a barrister.
Comments on this article are now closed.