Senior judges 'most socially exclusive' group among Britain's elite, Sutton Trust research finds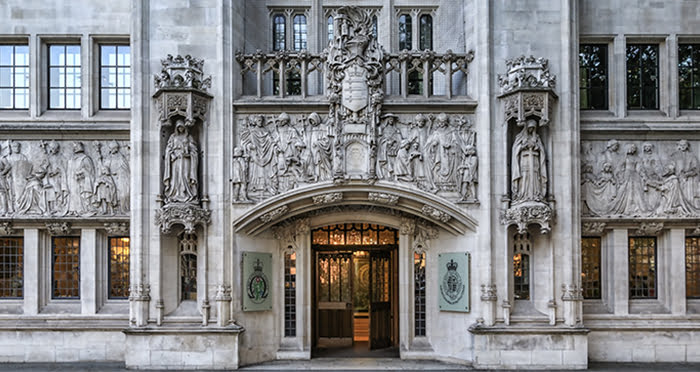 Two thirds of top judges went to private schools, according to a new report by a social mobility charity.
The Sutton Trust found that 65% of the most senior judges in England and Wales went to an "independent school" — more than any other elite profession it looked at. Only 7% of the general population was privately educated.
That means that their lord and ladyships were nine times more likely to go to a fee-paying school than the average punter.
The bench is changing, albeit slowly. The share of top judges that had attended a comprehensive school rose from 4% in 2014 to 13% in 2019. The rest went to grammar schools (20%), overseas schools (2%) or private schools in the UK (65%).
The 65% figure for privately educated judges compares to 71% in 2014 and 75% in 2004.
The Sutton Trust notes that change is slow partly because of "the age of those holding such positions, reflecting patterns of entry into the profession from several decades ago". But it says that "there remain many barriers for individuals aspiring to these roles", with barristers — who often become judges in turn — still pretty posh.
It also mentions internships: previous research found that legal internships have some of the lowest levels of open advertisement around, with personal contacts still vital to secure placements.
Senior judges are "the most socially exclusive groups of all the professions examined", the Elitist Britain 2019 report says, with the highest numbers of both independent school (65%) and Oxbridge alumni (71%). Over half went to both private school and then Oxford or Cambridge.
The judges covered by the analysis are the 140 on the UK Supreme Court, Court of Appeal and High Court. Scotland and Northern Ireland are not included.