Lambeth not-for-profit goes to the wall with immediate effect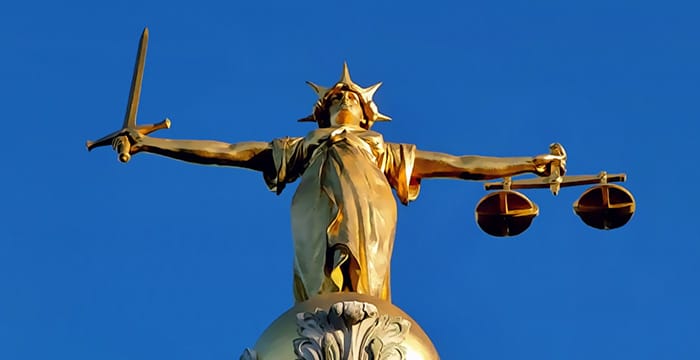 Lambeth Law Centre has closed down with immediate effect as it emerged that half of all not-for-profit legal advice providers have gone the same way since 2013.
The law centre's trustees cited "financial pressures caused by legal aid cuts and increased operating costs" as behind the closure. A statement released overnight added that "having failed to secure emergency funding to keep the Law Centre going, we were left with no choice but to decide on closure".
The law centre's last published accounts had pointed to the "difficult and uncertain" environment for law centres generally, but also revealed that Lambeth had recently underpaid VAT and had to work out a payment plan with HMRC.
Established in 1981, Lambeth Law Centre provided advice on the likes of debt, welfare benefits, employment and housing in the inner London borough. Mark George QC, head of chambers at Garden Court North, said it was "a terrible day for the poor and disadvantaged you have served so well all these years".
There had been rumours in the legal aid sector that Lambeth was in financial difficulties, with projects based at the centre flying the nest. The Public Interest Law Centre has been found a new home at another law centre, according to the Law Centres Network.
Nimrod Ben-Cnaan, the network's head of policy and profile, said:
"Lambeth Law Centre has had a proud record of service to south Londoners priced out of justice. We are all very sad at its closure, which the Law Centres Network has worked hard to help it avoid. Its loss, due to adversity we all share, strengthens our movement's resolve to fight on for social justice for our communities."
Half the not-for-profit legal advice services in England and Wales have shut their doors over the past few years, according to the government's own figures . In 2013/14 there were 94, but by 2019/20 only 47 remained.
There is slightly better news for the country's remaining law centres, which have just been awarded a £500,000 lottery grant.
Lambeth's closure will nevertheless increase the pressure on politicians to act to salvage the legal aid sector. The Guardian reported yesterday that central funding for law centres through legal aid contracts has fallen from £12 million to £7 million.
Dozens of politicians have signed up for #TakeYourMPToWork, a campaign that will see MPs visit law centres, courts and firms to learn about the justice system at the coalface. The campaign, run by Young Legal Aid Lawyers and the All-Party Parliamentary Group on Legal Aid and supported by the Ministry of Justice, had its official launch in parliament last night.
Great support from MPs at the #TakeYourMPtoWork campaign tonight thanks to ⁦@APPGLegalAid⁩ ⁦@YLALawyers⁩ ⁦@KarenPBuckMP⁩ ⁦ pic.twitter.com/K4104Z94gG

— Kate Pasfield (@KateLAPG) July 15, 2019