Turkish authorities accuse Ozcan Keles of spreading propaganda online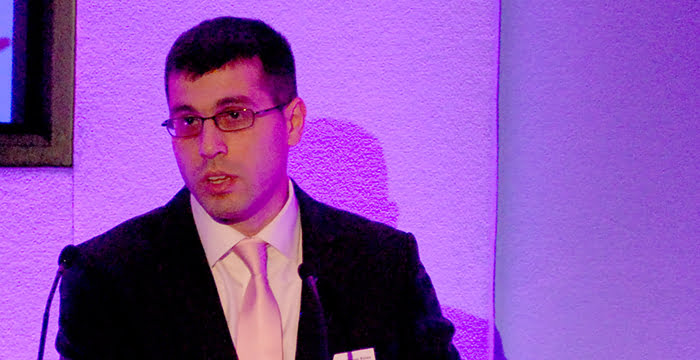 A non-practising barrister accused of spreading propaganda online is facing possible extradition to Turkey on terrorism charges.
Ozcan Keles, a UK citizen of Turkish descent, is accused of "spreading propaganda" on Twitter as well as giving £100,000 to "fund terrorist activities", CourtNewsUK reports.
The 40-year-old, who is currently studying for a PhD in human rights law at the University of Sussex, was arrested in May after Turkish authorities issued a warrant for his extradition.
The extradition request alleges, among other things, that Keles used his social media accounts to share videos of exiled Turkish scholar Fethullah Gülen as propaganda. It also alleges that he is is a member of Fetö, a group with links to Gülen and the failed Turkish coup in 2016. Keles denies all the allegations.
Describing himself as a "Barrister on Bail" on LinkedIn, Keles studied law at SOAS, University of London before going on to complete the Bar Vocation Course (now the Bar Professional Training Course (BPTC)) at City Law School. He is also chairman of Dialogue Society, a charity which aims to advance "social cohesion" through community engagement.
Speaking to Legal Cheek, Keles said: "While I have implicit trust in the English judiciary this is an emotionally, psychologically and financially draining and traumatic process. As a British citizen, I never imagined that I would be made to defend myself in English courts for exercising my right to freedom of speech. The simple fact is that our extradition laws do not allow the Home Office to formally reject extradition requests from countries like Turkey on the basis of merit, however meritless the case may be. I have now taken a period of intermission from my PhD to focus exclusively on this."
The move is the latest in a series of extradition attempts filed by the Turkish government in UK courts against critics or opponents of its current president, Recep Tayyip Erdoğan. The UK Home Office, however, has a duty to certify extradition requests as legitimate.
Keles' extradition hearing at Westminster Magistrates' Court is adjourned until 5 September.
Comments on this article are closed for legal reasons.