Sabrina Germain sees off competition from academics at the universities of Manchester, Liverpool, Birkbeck and Warwick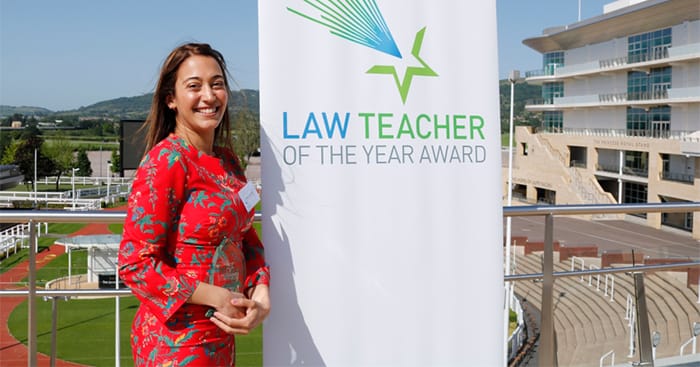 A tort law lecturer at City, University of London, has been crowned 'Law Teacher of the Year' 2019.
Sabrina Germain, who also helps run modules in medical law and bioethics, scooped the coveted award at the annual Celebrating Excellence in Law Teaching conference held at Cheltenham Racecourse.
In taking top spot, Germain saw off stiff competition from the likes of Neil Allen, a senior law lecturer at the University of Manchester, Lucy Yeatman, a family law specialist at the University of Liverpool, Victoria Ridler, a contract and public law lecturer at University of Birkbeck, and Jane Bryan, a medical and property law lecturer at Warwick University.
Those vying for the 2019 teaching crown were scored against three key criteria: their ability to "engage, motivate and inspire students" through teaching; how they demonstrate a "commitment to the development and support of their students as individuals"; and their use of "research or other academic activities to enhance students' learning".
Prior to joining City Law School, she taught law and public policy at the University of Surrey and held visiting researcher roles at the University of Cambridge and the University of Cape Town. Germain, who is qualified to practise law in the state of New York, holds a BA in political science from McGill University in Canada, as well as an LLM and PhD from Cornell University in the US.
Commenting on her victory, Germain said: "I'd like to thank my students for motivating me to be the lecturer that I am. I thank them for challenging me every time I enter a classroom."
Germain received her award from last year's winner, Lydia Bleasdale, a criminal law lecturer at the University of Leeds.
Comments on this article are now closed.