'Extremely overworked' City lawyer fined £2,500 for erroneously expensing Uber journeys twice
Fladgate solicitor hauled before disciplinary tribunal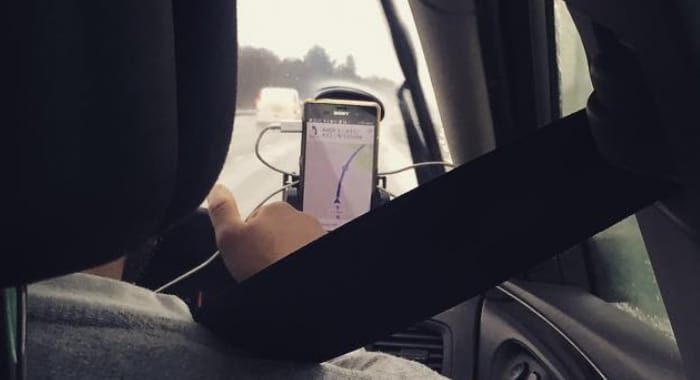 A stressed-out solicitor at a City law firm has been fined £2,500 after accidentally double claiming £200 of expenses.
Abel Manukyan, then an assistant solicitor with Fladgate, erroneously claimed back the cost of several taxi journeys home from the office without realising he had already expensed them to another client.
Manukyan explained that he had forwarded some Uber receipts from his personal email account to his work account to claim the cost back without realising that he had already claimed for them. The Armenian lawyer, who came to the UK on a prestigious Chevening Scholarship in 2004, said that he had been "extremely overworked and was suffering from stress and depression" at the time.
The Solicitors Regulation Authority (SRA) nevertheless hauled him before a disciplinary tribunal over the £202.15 in duplicate claims. The panel said that the mix-up represented a "breach of the absolute duty of trust and good faith which he owed to both Fladgate (as his employer) and his individual clients".
Although it accepted that the duplicate claims weren't deliberate, the tribunal said that it was an error "that no solicitor of his experience should have made". Manukyan qualified as a solicitor in 2013 and worked for Fladgate between November 2014 and June 2017.
"Although Fladgate has, in fact, now repaid the clients affected, Mr. Manukyan's actions were nevertheless capable of causing them a minor financial loss. Mr. Manukyan's actions had some impact on the reputation of the profession as shown by his admission of a breach of Principle 6. However the impact on the reputation of the profession is limited given that the duplicate payments were a mistake and immediately admitted to by Mr. Manukyan as soon as they were put to him by Fladgate when he became aware of his mistake."
Manukyan was fined £2,500 and now works as an immigration lawyer.