Oxbridge or Ivy League?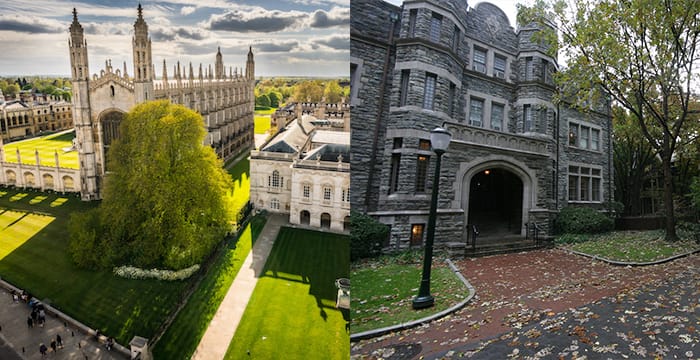 In the latest instalment of our Career Conundrums series, an aspiring City lawyer has two options: study law at Cambridge or complete an undergraduate degree in the US before returning to the UK to undertake the Graduate Diploma in Law (GDL).
"Hello. I am about to start my undergraduate degree and I have an offer from Cambridge University to study law and an offer from the University of Pennsylvania in America. I know that I want to be a lawyer and I definitely want to practice in the UK for a major London firm specialising in corporate law.

Do you think going to Cambridge and studying law is the best and most straightforward route to securing a training contract or could I get my undergraduate degree in America and then come back to the UK to do the GDL and LLM before starting my training contract. Please let me know your thoughts."
If you have a career conundrum, email us at team@legalcheek.com.