As Inns of Court two-part barrister training course receives BSB approval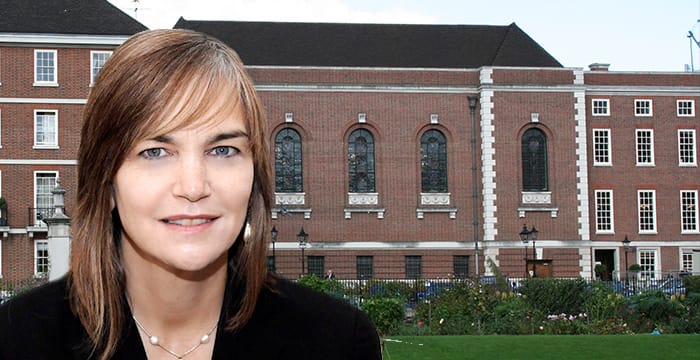 University College London (UCL) professor of law Cheryl Thomas QC has been appointed Inner Temple's dean of education — the first ever such appointment in its 700-year history.
With Professor Thomas on board, Inner Temple, one of the four Inns of Court, plans to develop new courses, further "educational innovation" through adopting new learning technology and "facilitate knowledge exchange" between academia and the bar.
Professor Thomas specialises in judicial affairs, namely courts, judges and juries, and has served as a consultant to the Lord Chief Justice, Lord Chancellor and Ministry of Justice (MoJ). She was elected master of the bench of Inner Temple in 2012 and appointed Queen's Counsel in 2017. On her new venture, Professor Thomas commented:
"I am absolutely delighted and honoured to be appointed dean of Inner Temple. The decision to appoint a dean for the first time in the Inns of Court's almost 700-year history reflects Inner Temple's forward-looking approach to life at bar in the 21st century."
She continued: "I have been fortunate to have already worked closely with Inner Temple as a member of the Education and Training Committee and most recently to help with a major redevelopment of Inner Temple's ethics training for new practitioners. I'm looking forward to helping forge stronger links between the bar and academia and in raising public awareness of the crucial role the bar plays in ensuring the rule of law."
Professor Thomas, who holds a D.Phil and M.Phil from the University of Oxford, will continue in her post at UCL as professor of judicial studies and director of the UCL Jury Project and UCL Judicial Institute, dividing her time between the two institutions.
Today's partnership comes ahead of impending changes to the bar training regime endorsed by the Bar Standards Board (BSB) and backed by the Legal Services Board (LSB). We exclusively reported in 2017 that the Inns of Court College of Advocacy (ICCA), a not-for-profit education and training organisation connected to the four ancient Inns of Court, is putting plans in place to deliver a new Bar Professional Training Course (BPTC). The ICCA's course, dubbed 'Bar Course', will be split into two-parts and received the BSB's backing yesterday.
A spokesperson said: "The ICCA is delighted to announce that the BSB has conditionally authorised the ICCA to deliver its new two-part Bar Course. The conditions of authorisation are that the ICCA's application for registration with the Office for Students is approved and that thereafter a contract is entered into with the BSB to deliver the authorised course."
Subject to these final steps, the ICCA will take applications from December this year with a view to run its first Bar Course from September 2020.
If given the green light, the ICCA's Bar Course will be the country's cheapest route to qualification as a barrister priced at £13,000 in total. Our BPTC Most List shows aspiring barristers can pay in excess of £19,000 to secure a place on the vocational course.