How to get more bang for your buck ?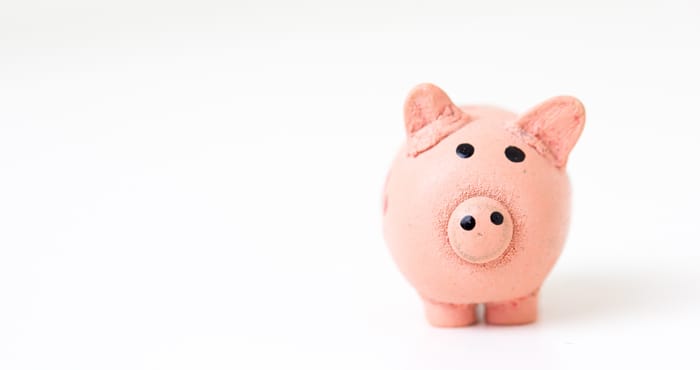 The vast majority of law students can't afford to party like they're a cast member on Made in Chelsea. We have to fork out a fortune on textbooks (most of which remain in their cellophane wrappers), so it makes sound financial sense that we take advantage of any freebies or discounts which come our way.
So, with freshers week on the horizon (yes, it's nearly that time already) and in a bid to take the financial sting out of law school, I've compiled a list of my top five money saving tips.
1. Law fair freebies
I'd recommend attending a law fair if you're running low on law student staples. You won't have to visit WHSmith ever again! Each year law firm marketing teams dish out free goodies including pens, highlighters, sticky notes, water bottles, earphones, USB sticks, mini-speakers, notebooks and even fidget cubes! Need I say more? It is a truth universally acknowledged that there's no better freebie than a law fair freebie!
2. Free event food
With numerous societies to choose from during your time at law school, you'll always be able to find one that puts on events offering a bountiful supply of free food. Even if I didn't personally attend the meeting or event itself, the leftover grub was often placed in the law school lounge or law common room for hungry law students to hoover-up.
3. Drink at home
When you add up the cost of alcohol, nightclub entry, taxis and 3am chicken nuggets, nights out can make a serious dent in your bank account. For those of you who drink alcohol, paying for a six-pack of beer or bottle of wine from a local supermarket is a much cheaper option than buying drinks at a bar — especially if you're living in London!
If you do get roped into going out, don't forget to make use of your trusty student card when you can. Some student-orientated bars will offer special deals for students so keep your eyes peeled and be sure to ask staff behind the bar. If you don't ask, you don't get!
4. Line up your discounts
If you're 16-25 years-old, it's probably worth buying a railcard. It costs £30 a year and you save a third on train travel (so you'll make the money back in no time). Those studying in London can apply for an 18+ Student Oyster photocard which saves you 30% off the price of an adult-rate Travelcard and other fares.
It's probably worth getting an NUS extra card, too — it costs just £12 for one year and gives you access to over 200 UK discounts, including 10% off at the Co-op. While your university student card will give you discounts when buying in-store, you'll need an NUS extra card for online-only deals. UNiDAYS offer uni students free discounts both in-store and online and alls you need to do is to sign up using your uni credentials.
5. Don't rush into buying textbooks
Believe it or not, buying every textbook can be a huge waste of your money — especially if you buy them brand new. You're likely to receive a reading list at the start of the year but the chances of you needing them all is debatable. Speak to older students and find out what's a necessity and what isn't — and if you really need to buy them consider second-hand textbooks as they'll be much cheaper. Some student law socs, for example, run book fairs at the start of the academic year — give those a try.
Christianah is an aspiring barrister and legal journalist. She completed her law degree at City, University of London.