Cash and work placements up for grabs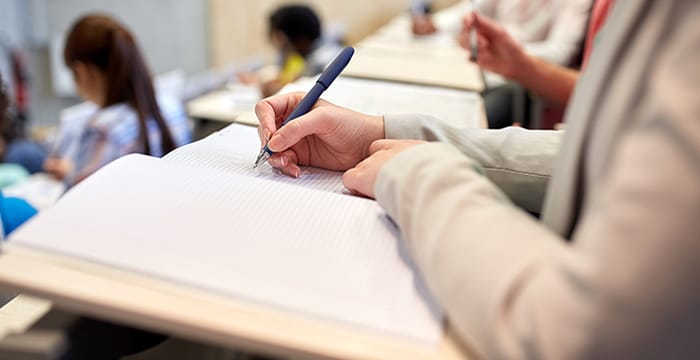 The Solicitors Regulation Authority (SRA) has today opened applications for the pilot test of stage two of the Solicitors Qualifying Examination (SQE).
Under the new regime, SQE2 assesses aspiring lawyers' practical legal skills including client interviewing, advocacy, case analysis, legal research, legal writing and legal drafting. By contrast, SQE1 focuses on black letter law.
The regulator, which released the results of its pilot of SQE1 last month, says it's seeking candidates who fall into one of three categories: completed stage one of the Legal Practice Course (or have education and/or work experience equivalent to this); a qualified lawyer in a recognised jurisdiction; or a barrister of England and Wales.
As reported by Legal Cheek earlier this year, candidates who complete the pilot will receive £300, while those who score in the top 10% will receive an additional £200. As well as cold, hard cash, a number of law firms are offering "career development opportunities" to top performers including work placements, open day places, coaching and training contract assessment day places.
The second session of SQE testing will again be run by Kaplan, the legal education giant tasked with delivering the new super-exam, and see candidates complete written work and oral assessments over a four day period in December. The closing date for applications is 13 September 2019.
The fresh recruitment drive comes just weeks after the regulator revealed it was considering ditching the practical skills element of SQE1 after it failed to reach the "high standard of accuracy required".
The super-exam is due to come into force in September 2021 and will replace both the Legal Practice Course (LPC) and Graduate Diploma in Law (GDL). It will likely cost students between £3,000 and £4,500 for the examinations alone, according to the SRA.