Other perks up for grabs include open day invites, one-to-one coaching sessions and £500 in cash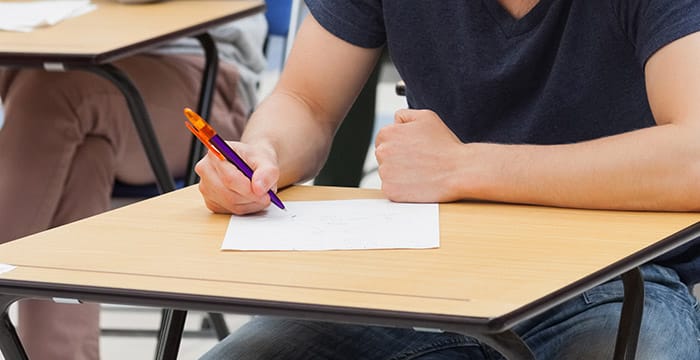 In recognition of their endeavours (and bravery), aspiring lawyers who perform well in the upcoming super-exam pilot could be offered a training contract interview at a City law firm. The opportunity is just one of a number attractive "career development" prizes being offered by firms in what will be the assessments first outing.
The Solicitors Regulation Authority (SRA) has gathered together a group of willing guinea pigs to sit stage one of the Solicitors Qualifying Examination (SQE), ahead of an anticipated launch of September 2021. The pilot, which focuses on candidates' knowledge of black letter law and will take place in March, is being overseen by Kaplan, the legal education giant that won the contract to develop and run the exam for eight years.
It has now emerged that those who successfully secured a place on the pilot (the SRA said it received "a large number of applications") could be offered, among other things, a place on a training contract assessment day at a City law firm. Other career opportunities available to "the best performing candidates" include open day places, skills workshops, and one-to-one coaching sessions.
While it remains unclear which firms will offer what, the SRA has published a list of outfits which are taking part. This includes Mayer Brown, Bryan Cave Leighton Paisner (BCLP), Sidley Austin, Browne Jacobson, Atherton Godfrey, Brethertons and Moore Blatch.
Post-pilot, high performing candidates will be allowed to select the opportunity they wish to take up based on their overall result and availability (i.e. the highest scoring candidate will have first choice), according to the SRA's website.
There are cash incentives, too. Candidates who complete the pilot will receive £300, while those who score in the top 10% will receive an additional £200.
An SRA spokesperson told Legal Cheek:
"For the pilot results to be as helpful as possible, we need candidates who are as representative as possible of the range of people who will take the actual SQE 1. We've had an excellent range of applications. The extra incentives, including the opportunity for career development within a firm, should further encourage all those taking part to give it their best shot. After the March pilot is complete, we will share the specific details of the opportunities at each firm with the best performing candidates."
But it's not all good news. The SRA stressed that candidates who successfully complete the pilot will not be exempt from the SQE once it comes into force.
The SRA's director of education and training, Julie Brannan, will be speaking at Legal Cheek's Future of Legal Education and Training Conference which takes place on Wednesday 22 May 2019 at Kings Place London. Tickets (first release) are available to purchase at the rate of £240 + VAT.