Dylan Prider alleges Bond University in Queensland, Australia, discriminated against his autism and ADHD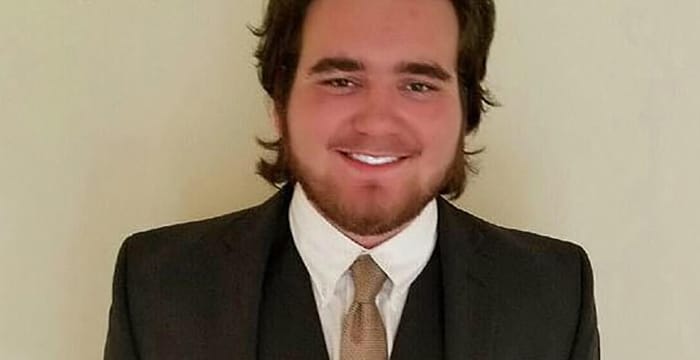 An Aussie law student who failed three modules on his degree is demanding a hefty £7.8 million ($13.6 million AUD) in damages after alleging he was discriminated against for his autism and ADHD.
Dylan Prider is suing Bond University in Queensland, Australia, in what is understood to be one of the biggest lawsuits in the country of its kind. The 20-year-old insists the subjects he failed be wiped from his academic record and that he is "re-instated in the commerce-law degree he was denied entry from last year", the Mail Online reports.
Prider failed one module in his pre-university legal studies diploma and two commerce degree modules which saw him be denied entry to a combined commerce-law degree, court documents show.
He alleges Bond discriminated against his autism and ADHD — claims which the university has refuted — and that he was denied special treatment such as extra time to complete exams and assignments, preferential seating and to sit his exams in a separate room. He also alleges a breach of contract, claiming the uni failed to fulfil its promises to him.
Prider, who holds dual Australian and US citizenship, and is now living in Los Angeles, California, said his life has been put on hold until the case is settled. "It certainly hurts my future by not being able to continue in the course. Law opens up a lot of opportunities in life. I might not end up becoming a lawyer, I don't know for certain yet," he said.
Prider, who was hoping to follow in the footsteps of his lawyer father, says he has since struggled to enrol at another university due to the low grade average he scored at Bond. The damages he seeks are based on an estimated loss of income: that he could earn £155,351 ($189,150 USD) a year practising as a lawyer in California once qualified.
Bond has been quoted in the judgment as stating Prider's failure in three subjects "indicates a high likelihood [he] does not have the academic preparation necessary to allow him to complete an LLB (Bachelor of Laws) in the usual number of semesters of study, as a real possibility or at all."
The university has welcomed the chance to defend its standards against the claims. Prider's case will be heard in Australia's Federal Court next month after it was recently transferred from the Supreme Court.