Medicine, dentistry, architecture and even arts students have it harder, research suggests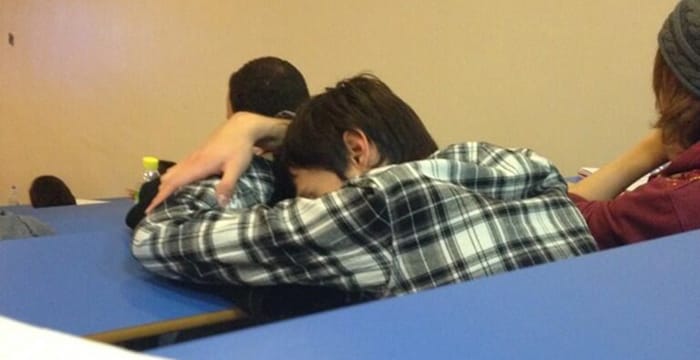 New figures produced by an independent think tank suggest that law students may not be working as hard as they would have you believe.
Number crunchers at the Higher Education Policy Institute (HEPI) have compiled stats on the degree subjects with the highest (and lowest) workloads. The findings — based on the study habits of 14,072 uni-goers — have thrown up a result law students may find difficult to swallow.
According to the 'Student Academic Experience Survey 2019', which was published earlier this summer, law students manage 28 hours a week — ten contact hours, 15 hours of independent study and three hours on placement. The in-depth survey shows (and what is sure to ruffle some feathers) that those studying creative arts and design clock 31 hours a week — that's an extra three hours than their law counterparts.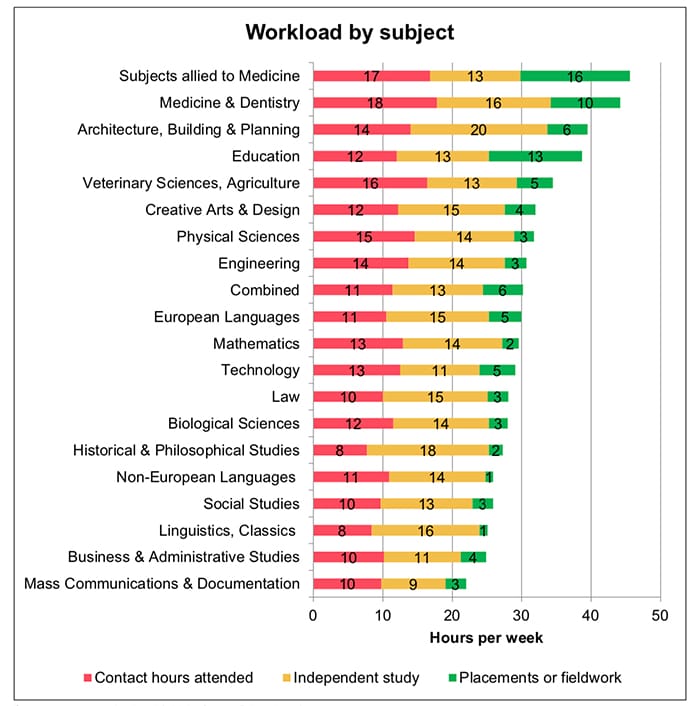 The most workload-heavy degree disciplines appear to be those that are vocational and hands-on. Subjects allied to medicine work, on average, for 46 hours a week, which is around six-and-a-half hours when divided equally between all seven days. Law students work less hours than that a day even with weekends off. Medicine and dentistry manage 44, architecture, building and planning 40 and education 38.
By way of comparison, law demands the same hour count as history and philosophy (28), and requires more hours than social studies (26) and linguistics/classics (25).
The students that have the easiest timetables with just 22 hours spent hitting the books each week are, according to the research, those studying mass communications and documentation. Following closely behind are business students who study for 25 hours a week.
This isn't the first time HEPI has suggested law students are among the least hardworking. Law has featured only once in the top ten subjects with the heaviest workloads in the past five years. With relatively modest workloads as such it'll be a surprise for lawyers-to-be once they're hit with billable hour targets (which can reach thousands) in practice!