First ten up for grabs from today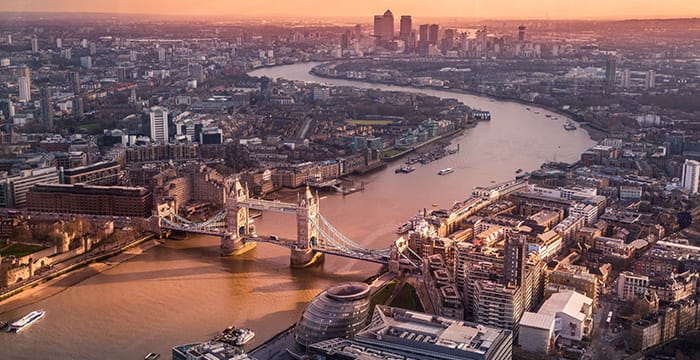 Accountancy giant Deloitte is making further inroads into the legal profession with a new training contract programme specifically designed for the new Solicitors Qualifying Examination (SQE).
The Big Four player's legal arm, Deloitte Legal, is looking recruit ten rookie solicitors to commence their legal training from September 2020, qualifying as solicitors under the new SQE regime in 2023. Applications open today.
Deloitte says the new three-year-long "SQE Training Contracts" will allow law students to take up their place straight out of university, enabling them to start earning immediately while gaining qualifying legal work experience before sitting the SQE1 and SQE2.
This differs from the current — and more common — arrangement where students do not start their training contacts until they've passed the Legal Practice Course (LPC).
Deloitte confirmed it had been working closely with the University of Law (ULaw) to develop an "innovative training programme" to prepare future trainees for the SQE, which is set to replace both the LPC and Graduate Diploma in Law (GDL) when it comes into force in force in September 2021.
Deloitte told Legal Cheek that it has a policy not to disclose salary information, but did confirm that the training contract will initially be available in its London office.
Michael Castle, UK managing partner for Deloitte Legal, said:
"The legal training environment is undergoing significant change to contend with a rapidly evolving legal landscape. Deloitte Legal is in the fortunate position of being able to immediately adopt the new Solicitors Qualifying Exam, allowing us to be at the forefront of what is undoubtedly an exciting new era in legal education and training."
Professor Andrea Nollent, Vice-Chancellor and CEO of ULaw, added: "It has always been hugely important for us to nurture the next generation of legal talent. With the new SQE Training Contracts allowing students to experience the real legal world earlier in their career and education, we are now able to team with leading organisations such as Deloitte to continue our aim of providing a more practical and hands-on legal education."
Deloitte's inaugural TC offering comes just over a year after it was awarded an alternative business structure (ABS) licence, allowing it to provide reserved legal services in the UK for the first time. Deloitte told us at the time that plans to launch a training contract programme remained "under review".
Elsewhere across the Big Four, PwC currently takes on around 30 trainees each year, while KPMG announced back in 2015 it was offering training contracts but has remained tight-lipped about exact numbers ever since. EY launched a training contract scheme around the same time with no minimum educational requirements, however a message on its website appears to suggest it's not currently recruiting.