Next stop: the Supreme Court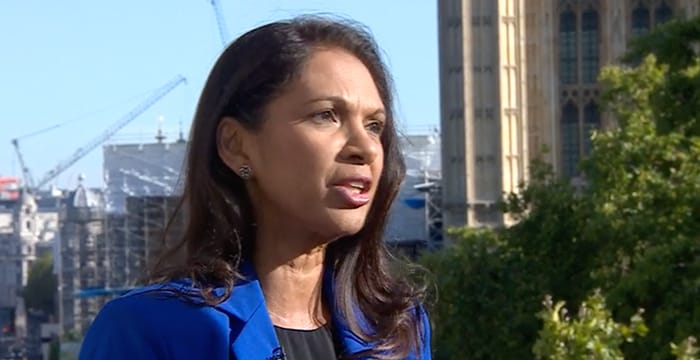 The High Court has rejected a legal challenge brought by prominent campaigner Gina Miller over Boris Johnson's plan to suspend parliament for five weeks in the run-up to Brexit.
Miller, who is represented by Mishcon de Reya and Blackstone Chambers' Lord Pannick QC, had made an urgent application to the High Court for a judicial review of Johnson's decision. The prominent pro-Remainer was later joined by former Prime Minister Sir John Major, among others.
In a ruling this morning by three senior judges — Lord Burnett of Maldon, Sir Terence Etherton and Dame Victoria Sharp — Johnson was found to have not acted unlawfully. However, the High Court did grant permission for the case to go the Supreme Court for an appeal, which will be heard on 17 September.
Reacting to the High Court's ruling, Miller said:
"We feel strongly that parliamentary sovereignty is fundamental to the stability and future of our country and is therefore worth fighting to defend. As our politics becomes more chaotic on a daily basis, the more vital it is that parliament is sitting."
Miller, who launched a crowdfunding appeal to help fund the legal challenge, used the same Mishcon-Blackstone team when, in 2017, she won a legal case forcing parliament to legislate before Article 50 could be invoked.
Gina Miller vows to fight on after High Court dismisses her legal challenge to the prime minidter's decidion to suspend parliament. pic.twitter.com/uatUl1KpgZ

— Catherine Baksi (@legalhackette) September 6, 2019
The defeat comes just days after a cross-party group of MPs and peers lost a similar legal challenge in the Scottish courts. Lord Doherty, sitting in the Court of Session in Edinburgh, ruled that Boris' decision was one for voters and politicians, and not the courts.