Getting the band back together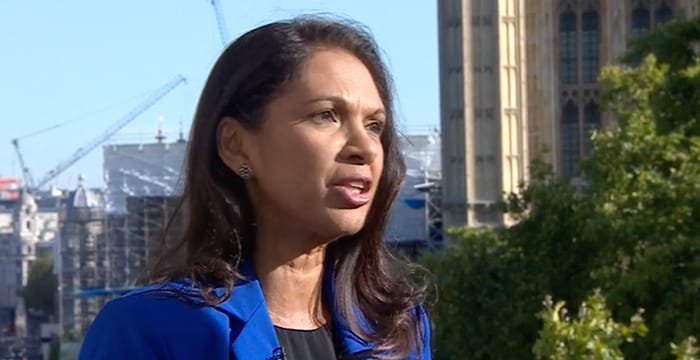 Gina Miller has called on the services of City law firm Mishcon de Reya and elite super-set Blackstone Chambers to help challenge Boris Johnson's plan to suspend parliament.
Miller's formidable legal team — including Blackstone silks Lord Pannick and Tom Hickman — has made an urgent application to the High Court for a judicial review of Johnson's intention to suspend parliament for five weeks in the run-up to Brexit.
Miller, a prominent anti-Brexit campaigner, used the same Mishcon-Blackstone combo when, in 2017, she won a legal case forcing parliament to legislate before Article 50 could be invoked.
"Whilst prorogation is an acceptable UK constitutional practice, no Prime Minister in modern history has attempted to use it in such a brazen manner", wrote Miller on a fundraising website set up to cover the cost of her legal challenge. "The effect of which will be to curtail or deny parliament its constitutional right to scrutinise or pass legislation to limit the damage of a no deal Brexit."
Miller, who has raised over £50,000 so far, continued:
"The desperation of using prorogation in this manner illustrates just how unscrupulous the Prime Minister and his advisers have become. They would even cause a constitutional outrage to force through their ideological agenda. They know they lack the legitimate and moral authority to involve our elected representatives and are therefore seeking to bypass them."
Meanwhile, Lord Sumption, a former Supreme Court judge, waded into the debate, describing Johnson's move as politically "shocking". Speaking on BBC's Newsnight yesterday evening, the jazzy-tie wearing former barrister said: "What is wrong with this decision is not that it is beyond the powers of the government but that it is being done for a mistaken political motive."