Magic circle lawyer turned career coach Husnara Begum offers her top tips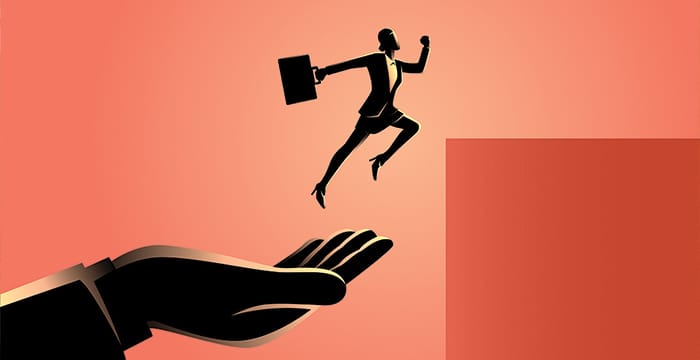 The start of September may hail the beginning of meteorological autumn. But for many final seat trainee solicitors, it's also the point they've been working towards through many long years of academic study and training.
The transition from trainee to fully-fledged solicitor is terribly exciting and should be a moment of great pride. Though, I must confess when my qualification day finally arrived it was a bit of an anti-climax and was simply business as usual because I was fortunate enough to qualify into the department in which I spent my final seat.
Indeed, looking back that was definitely a blessing in disguise because as boring as it may sound the best way to settle quickly into life as a newly qualified (NQ) solicitor is just to get on with it. That means handling your work conscientiously and not drawing too much attention to yourselves. For instance, if you suddenly feel the urge to impersonate the senior lawyers in your department and start talking down to trainees, secretaries and support staff then please think again. Remaining humble and sincere will earn you much more respect from your colleagues. So drop your attitude and make allies early on.
My biggest fear about qualification was no longer being able to hold my supervisor's hand. Though I yearned greater levels of responsibility and more client contact the reduced supervision that came with it was a little scary. Until of course I realised that there was no need for me to completely go it alone and that it was still absolutely fine to ask for help or to run a piece of work by a senior associate or partner.
That said, attention to detail takes a new meaning after you qualify because the expectations placed on you will inevitably shift. And once the security blanket is pulled away the buck really does stop with you.
And if qualification day isn't a big enough deal for final seat trainee solicitors then, for some, comes along the added pressure of joining a new law firm.
If you're due to start your journey as an NQ solicitor in uncharted waters then there are plenty of simple steps you can take to ensure your early years of qualification are plain sailing. First and foremost do not assume things will be the same. Indeed, this principle also applies to any of you qualifying into teams you sat in during the early days of your training contracts because changes, albeit subtle, may have happened in your absence.
If you're about to join a new firm as an NQ then minimise external disruptions. Clear your diary of any social engagements for the next few weeks so that you're free to attend any client events, formal or informal drinks, dinners or parties your new firm invites you to.
Also, if you need to move flat or relocate aim to sort out accommodation well in advance of your start date. Then plan your route into work by familiarising yourself with any recent timetable changes announced by rail companies or major road works. Remember arriving for work late on day one will not win you any favours.
When your first day finally arrives it's important to quickly familiarise yourselves with team structures, such as which senior associates work with which partners and who is responsible for different client relationships etc. Most firms do not have formal processes in place on how matters are staffed so it will be down to you to determine how this works.
You're likely to be introduced to lots of unfamiliar faces during your first few days. So to help remember your new colleagues' names I'd recommend drawing up a quick table plan and then adding to it as and when people are introduced to you. It's also worth including any interesting information such as nicknames, working styles and responsibilities etc. And remember it's just as important to familiarise yourselves with the support staff (especially the PAs) as well as the other lawyers.
After introductions, lunches and the IT training is over then it should be all hands on decks. Be eager to get involved in any work that is given to you no matter how menial or tedious. And if any instructions you're given don't make sense aim to seek clarification as soon as possible because as I've already said qualification doesn't mean you now have to go it completely alone. It is still perfectly fine in many situations to get your work checked over. Also, remember to gather regular feedback from colleagues and use this to reflect on how you can continue to enhance the quality of your output.
A positive work ethic, willingness to learn and producing quality work are the most important ingredients for settling into an NQ role quickly. So another top tip is to do an honest self-assessment of your performance during your training contract and then to prepare a plan on how to improve on any development points flagged in your trainee appraisals. To this end, I would encourage you to sign-up for any training sessions, be that technical or business skills.
What's more, some of your legal knowledge may well have become hazy due to there being a significant gap between the time you spent in the department as a trainee and the date you joined it as an NQ. So though you should not feel afraid to ask for help it is also a really good idea to spend time on familiarising yourself with key legislation, rules, regulations and documents.
It's really important to remember that though your business cards and email signatures will now say "associate" or "solicitor" you are far from the finished product and have many years of learning ahead of you.
Husnara Begum is a career coach and outplacement specialist with a particular focus on working with final seat trainees and junior associates. She was previously a legal affairs journalist and a solicitor at Linklaters.