Family law lectures are out, family law board games are in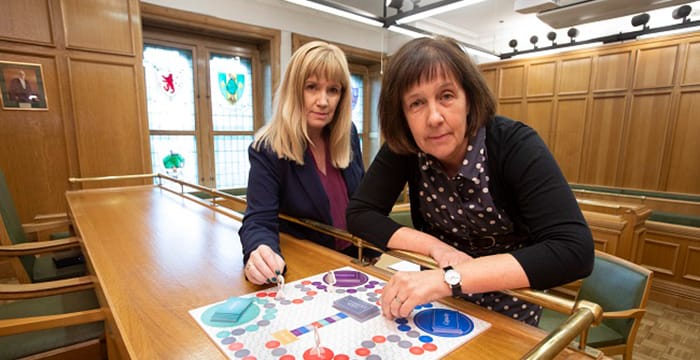 Academics at the University of Glasgow have come up with a novel way of teaching family law — by making a board game about it.
Legally Wed sees players race around the board to be the first "up the aisle", completing various steps along the way — including the legal formalities required for a valid marriage.
Felicity Belton, one of three family law academics involved with the project, said "we think this new board game is a great way to help raise public awareness of some of the complexity of the law around marriage".
The experts secured seed funding allowing them to collaborate with a graphic design firm and come up with a prototype, launched last month.
Dr Frankie McCarthy said that "we weren't trying to make a game initially. But we have always been interested in different ways of engaging our students in the area of family law".
The idea for a full-fledged board game came about at a public engagement festival, where "the idea of a board game evolved as a simple and eye-catching idea which would be fun and interactive".
Law school head honcho Jane Mair is also involved in the design of the game, which is planned for commercial release next year.
Just because the game is designed to be educational doesn't mean it can't be a commercial success. The original version of Monopoly, called The Landlord's Game, was designed to teach players about the evils of capitalism.