You can now help The Secret Barrister collect Xmas presents in new online game
Navigate levels without getting caught by MPs and journalists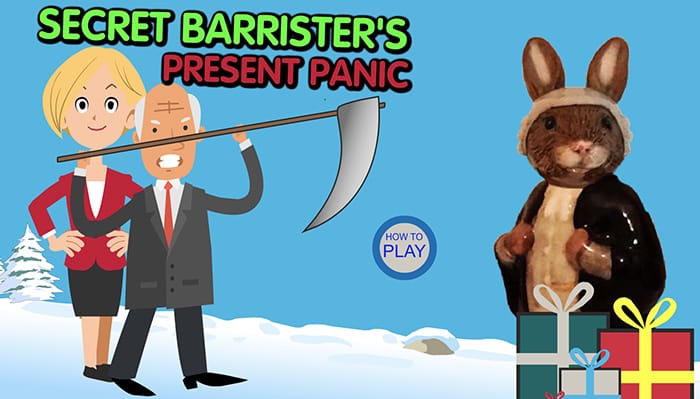 Have you ever fancied being The Secret Barrister? Well, now you can, thanks to a new Christmas-themed online game courtesy of Sarah Robson, a personal injury specialist at Warwickshire's Alpha Court Chambers.
The video game, Secret Barrister's Present Panic, sees users help the anonymous blogging heavyweight recover Secret Santa presents — all whilst avoiding scythe-wielding MPs and journalists.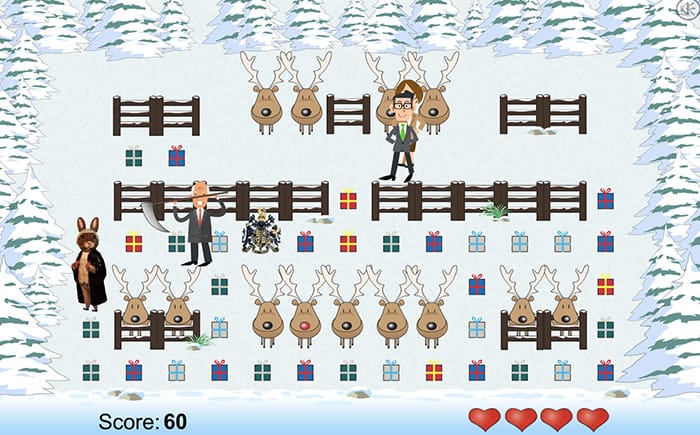 The Secret Barrister is forced to embark on his Christmas mission after he (or she) inadvertently kicked over all the presents during an impromptu Taekwondo lesson courtesy of Robson, who hit Legal Cheek headlines in 2013 when she produced an interesting martial arts video of herself breaking pieces of wood.
The Secret Barrister told Legal Cheek: "Being immortalised in a video game has been my ambition since my very first day at law school. I am deeply grateful to Sarah for helping make this dream come true."
This, however, isn't the first time the self-proclaimed "black belt barrister" has produced a Christmas offering. This time last year, Robson released Sarah's Snowball Fight, a game which involves helping a family court clerk get safely to her Christmas party by throwing snowballs at judges.
Click through to the Secret Barrister's Present Panic.