Rankings based on the opinions of nearly 350 in-house lawyers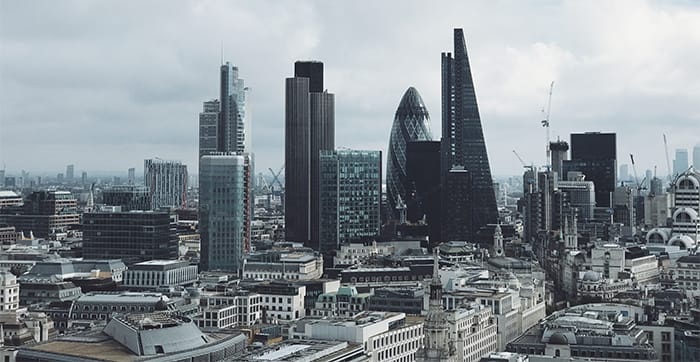 Global law firm Baker McKenzie has secured top spot on a European brand power list for the second year running.
The 2019 rankings, compiled by market research specialist Acritas, is based on the opinions of almost 350 in-house lawyers across a number of top businesses across Europe, excluding the UK.
Baker McKenzie has maintained its lead at the top, with Acritas citing its continued ability to leverage its "global coverage and experience" to "generate more cross-border consideration than any other firm".
Magic circle player Linklaters secured second spot on this year's index, while CMS moved up four places to bag third place, and DLA Piper retained fourth place as it continues to "draw favour from clients for the firm's global connectivity and strong approach to client service".
Elsewhere, magic circle duo Clifford Chance and Allen & Overy tied in fifth position, while US player White & Case and Dentons, the largest law firm in the world by lawyer headcount, climbed one position, moving to eighth and tenth position respectively.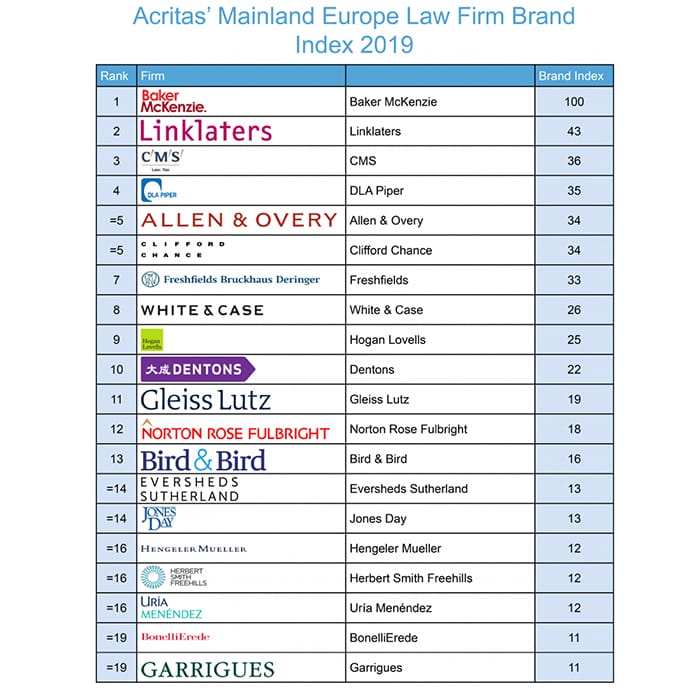 Constanze Ulmer-Eilfort, EMEA chair of Baker McKenzie, said: "We are incredibly proud to be recognised as the leading law firm brand in continental Europe. We are very grateful to our clients and to Acritas for acknowledging the work our people do every day, which is the foundation of our brand strength."
Jo Summers, Acritas director, added: "An exciting year for growth and movement as firms continue to think about the impact of Brexit and invest in Europe power. Delighted to see firms moving up through their investment in talent and more sophisticated client development and marketing."