Regulator publishes details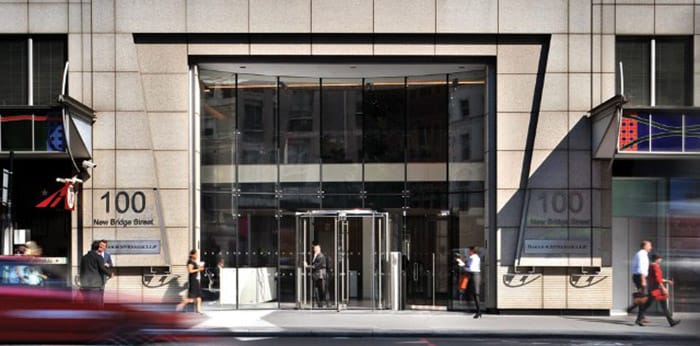 The Solicitors Regulation Authority (SRA) has referred for prosecution international law firm Baker McKenzie and two former partners plus its former HR director over sexual misconduct allegations.
The regulator alleges that Gary Senior, a former managing partner at the global giant's London office, "sought to initiate intimate activity" with an unnamed female at the firm.
As well as laying charges over the incident itself, the SRA accuses Senior of improperly using his position in the firm to influence the conduct of an internal investigation. The allegations will be heard by the Solicitors Disciplinary Tribunal at a hearing to be arranged.
The Bakers HR director and partner who carried out that investigation, Martin Blackburn and Thomas Cassels, will also face the tribunal. Both are accused of allowing Senior to influence what should have been an independent investigation and failing to tell the alleged victim of Senior's involvement.
The pair are also alleged to have failed to report the "serious misconduct" to the SRA. Baker McKenzie itself faces similar charges.
The charges state that Senior "attempted to embrace and kiss" Person A, without her having "indicated consent to such contact". He is said to have "persisted in said conduct despite Person A indicating that such conduct was not appropriate".
The SRA stresses that the allegations are unproven, while Baker McKenzie pointed out that all three ex-partners have now left the firm. Senior now works as a consultant at executive recruitment firm Helix Management Services, while Cassels is a commercial litigation partner at Linklaters.
In a statement issued this morning, Baker McKenzie said that "As we have previously disclosed, we have been co-operating fully with the SRA since the beginning of this process last year". This cooperation included passing on a review of the incident carried out by Simmons & Simmons, which found a "number of shortcomings" in the way it was handled.
The statement goes on to say:
"As we said last September both publicly and privately to the SRA, we fully accept there were significant shortcomings in the procedures that we followed in 2012 and subsequently. This is something which we very much regret. We could and should have done much better in handling the issue at the time and subsequently, we have since introduced and reinforced robust processes to ensure these shortcomings can never be repeated."
A Baker McKenzie spokesperson added that the firm had beefed up its "internal due diligence processes, including around the way we vet candidates for promotion", and now encourages a "speak up culture across the firm".
In a statement Linklaters said: "We note the SRA's decision to refer this matter to the SDT and Tom has the firm's full support. Tom is a hugely respected and distinguished lawyer who, since joining us in 2016, has become a trusted and valued partner. He has a long track record of championing diversity initiatives, including our own internal 'He for She' campaign and as a mentor for the 30% Club".