Tenants' wives wouldn't like it, Dame Elizabeth Gloster told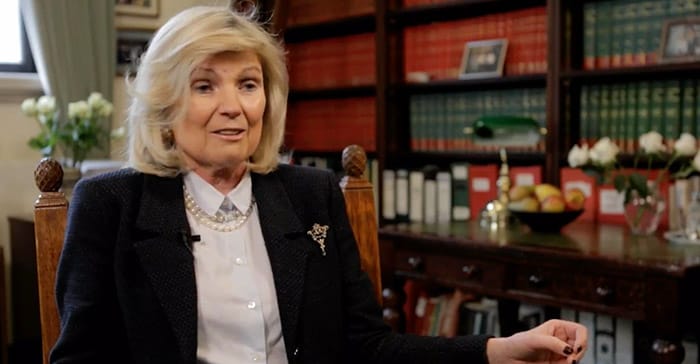 A former Court of Appeal judge has revealed she was once given the knock-back from a chambers over concerns that male barristers would "make passes" at her.
Speaking in a video interview with the First 100 Years project, a celebratory campaign to mark the year when women could first practise law, Dame Elizabeth Gloster QC reflects candidly on the astonishing levels of sexism she encountered as she took her first tentative steps towards a career at the bar in the seventies.
In one of the more eye-catching segments, the Cambridge-educated commercial law expert explains how she was turned down for tenancy by one unnamed set because they didn't take on women. This despite the fact she'd successfully completed pupillage and had built up a strong practice.
When she questioned chambers' decision not to take her on, Gloster, who in 2010 became the first female judge in charge of the Commercial Court, was told: "The wives of members of chambers wouldn't like it… in case their husbands make passes at you or you seduce them."
Naturally, this didn't go down well with Gloster. "Well as I'd been absolutely meticulous about not succumbing to any advance made, and you know that's what they did, and I thought that was rather unfair — and I said so," she tells viewers in the ten-minute long clip.
Elsewhere, Gloster reveals she opted for a career in law as it played to her strengths, English and Latin, and opted to wear a pair of what she describes as "very smart", knee-high, white PVC boots to her first pupillage interview — much to the disapproval of her mother. She eventually secured tenancy after completing four pupillages over a three-year period.
Watch the interview in full below: