Nigella Lawson has ordered her copy already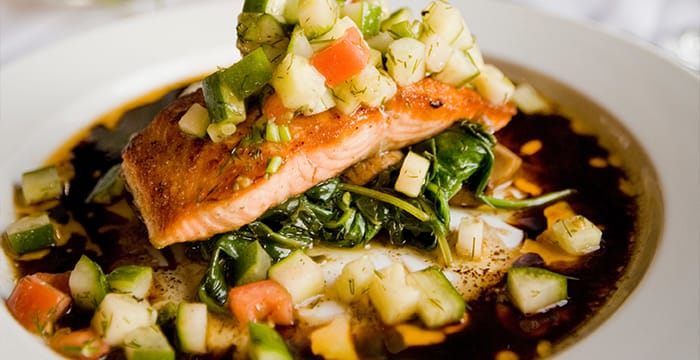 Lawyers don't usually like to be seen cooking the books, but dozens of them have made an exception with a charity legal cookbook that's already been snapped up by Nigella Lawson herself.
The Billable Hour Cookbook 2019 contains recipes submitted by dozens of top lawyers, with all sales going to charity.
The quirky notion appears to have originated with a suggestion from Irwin Mitchell solicitor Alexander Davenport. In September, the military claim whizz floated the idea of a "Legal Twitter cook book for charity" in an exchange with solicitor Edward Lewis, barrister Gordon Exall and Ishan Kolhatkar.
Kolhatkar, a law lecturer and educational technologist at BPP University, regularly tweets mouth-watering pictures of his culinary exploits. He picked up the project and ran with it — into the grateful arms of Seán Jones QC, whose Billable Hour charity appeal will receive the proceeds of the book.
As Kolhatkar told Legal Cheek: "The response from legal Twitter has been amazing. Over 100 recipes from more than 70 people is far more than I anticipated when Alexander Davenport floated the idea back in September".
The 250-page title can be pre-ordered at a discounted rate of £25 plus shipping until 25 November, when the price will rise by a few quid.
Nigella Lawson has got her order in already, sending contributors into a flutter at the idea that the celeb chef might soon be trying out their home recipes.
Have ordered!

— Nigella Lawson (@Nigella_Lawson) November 20, 2019
Jones explained that Billable Hour originated in response to the Syrian refugee crisis, with lawyers donating the equivalent of one billable hour of their time to the Save the Children charity. He told us:
"Colleagues responded with an astonishing generosity, outstripping parallel efforts by accountants! The appeal continues and projects like Ishan's raise impressive sums for some truly vital work". This year the focus is on helping victims of the crisis in Yemen."
Contributors to the recipe book include heavy hitting silks like Nick De Marco of Blackstone Chambers, as well as anonymous legal Twitter royalty Crime Girl and The Secret Barrister (rabbit stew anyone?).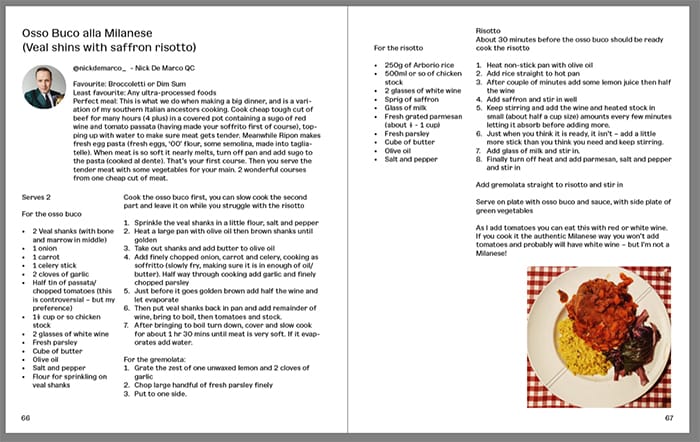 The contents seem to be as varied as the specialisations of the contributors. Kolhatkar tells us "the book contains a wide variety of recipes from all over the globe. It seems that lawyers have a sweet tooth with a number of particularly delicious cake recipes submitted. There's something for everyone from quick weeknight meals to recipes taking a couple of days".