Michael Shrimpton, who was disbarred in 2018, subject to further regulatory action — this time by the SRA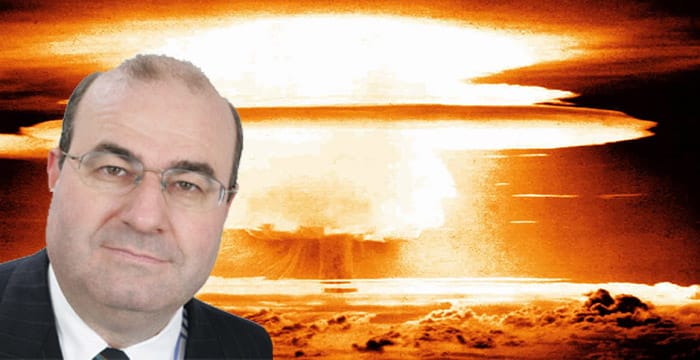 A former barrister who was disbarred last year after triggering a security scare when he falsely told authorities that a crypto-Nazi terrorist group planned to blow up the Queen at the 2012 Olympics has now been banned from the solicitors' profession.
Michael Shrimpton, who also has a conviction for possessing indecent images of children, was jailed for 12 months in February 2015. Southwark Crown Court heard at the time how Shrimpton, a former immigration judge, phoned the Ministry of Defence to warn that nuclear weapon had been stolen from sunken Russian submarine the Kursk.
The Bar Standards Board (BSB) disbarred the ex-Tanfield barrister in 2018, a finding he challenged, unsuccessfully, in the High Court earlier this year.
Now, Shrimpton has been the subject of further regulatory action, this time courtesy of the Solicitors Regulation Authority (SRA).
The SRA confirmed it had made Shrimpton, who was involved in legal practice but was not a solicitor, subject to a section 43 order, which prevents him from working in a law firm without its prior permission.
The regulator said: "Mr Shrimpton has been convicted of criminal offences which are such that, in the opinion of the Society, it would be undesirable for him to be involved in a legal practice…"
Comments on this article are now closed.