Comments come after Linklaters training chief revealed fear that more magic circle rookies could fail SQE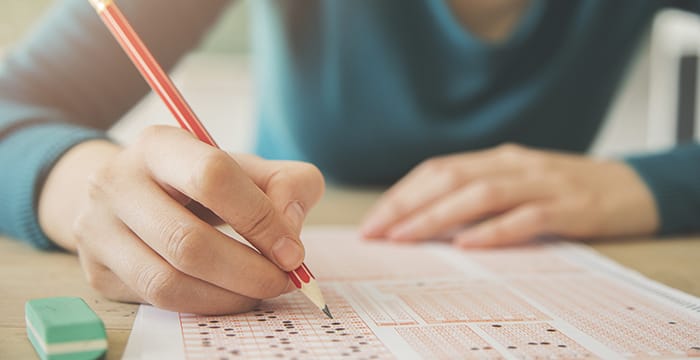 The managing director of global legal education giant Barbri has moved to allay fears that the new Solicitors Qualifying Exam (SQE) could be too difficult — predicting that pass rates could actually be higher than on the soon-to-be phased out Legal Practice Course (LPC).
Recalling the introduction of the LPC 30 years ago, Sarah Hutchinson told Legal Cheek:
"Typically when a new exam is introduced, you would expect the examiner to give the benefit of the doubt to the students and it is not in the Solicitors Regulation Authority's best interests to produce dramatic fail rates. After all, they want the SQE to succeed. For instance, when the LPC was first introduced the distinction rate was high. Over time, this was adjusted down to make it more challenging."
Hutchinson, a former board member of The University of Law who is now spearheading Barbri's push into the burgeoning SQE market, was responding to comments made by Linklaters' global head of training Patrick McCann.
In a quote picked up by the Law Society's Gazette magazine, McCann said:
"The SRA is basing [SQE1] on the Qualified Lawyers Transfer Scheme and that has something like a 50% fail rate. Currently the law degree fail rate is about 2% and the Legal Practice Course fail rate is about 10-20% — and for firms like Linklaters it's 0-2%."
A higher fail rate worries City law firms as it could undermine their reputations for intellectual excellence.
Hutchinson agreed with McCann that the SQE will be tough, adding: "What Patrick says is correct in that the SQE1 is a final test on 'everything', the MCT format is demanding, and the pass rate on QLTS (an equivalent exam operated by Kaplan [which will also be examiner for the SQE]) is between 50-60%." But she expects that after a gentle super-exam launch, "the market will adjust to whatever syllabus and assessment methodology deployed, and we will reach an equilibrium that will be sufficiently demanding for practice but fair to the students".
The SQE — which will be split into two parts, one assessing knowledge and the other practical skills — is scheduled to replace the LPC from autumn 2021.