Milbank, Skadden, Paul Hastings and Goodwin Procter splash the cash 🤑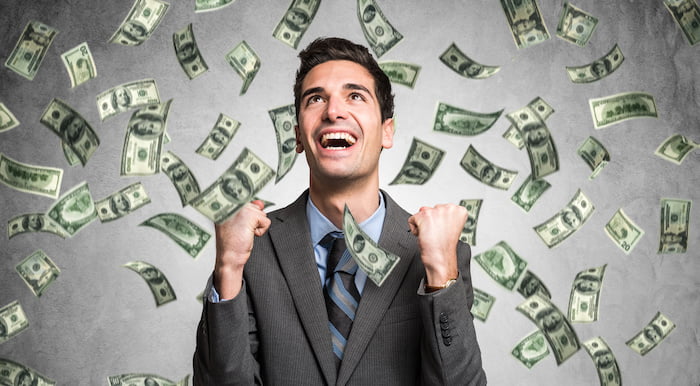 Milbank, Skadden, Paul Hastings and Goodwin Procter join a growing number of US law firms awarding their London associates with special spring bonuses of up to $64,000 (£46,500) in recognition of their endeavours throughout the coronavirus pandemic.
Milbank is awarding associates in the US, London, Brazil and Asia with cash awards in April and September 2021 for their efforts "during what continues to be a challenging and busy period", according to a firm memo published by Above The Law.
They'll receive between $4,500 (£3,300) and $24,000 (£17,400), depending on experience, on 30 April, and a second bonus five months later on 30 September, ranging from $7,500 (£5,400) to $40,000 (£29,000).
To put these figures into context: a 2013 qualifier at the firm will receive the maximum $64,000 (£46,500) bonus spread across the two months, while a 2020 qualifier will receive $12,000 (£8,700).
It's worth noting that these hefty cash rewards will not impact any discretionary bonuses Milbank pays out at the end of the year, which it expects will be no less than last year's bonus pool.
"The firm is off to a great start to the year and your tireless dedication, resilience and enthusiasm have allowed us to deliver the highest level of client service, while remaining engaged with the Milbank community and serving the broader communities where we live and work," said Scott Edelman, partner and chairman of Milbank, in the memo. "We appreciate your talent and commitment and want to share the firm's financial success with you."
Milbank's London lawyers aren't short of cash. Legal Cheek's Firms Most List shows newly qualified solicitors earn $190,000 (approx. £132,000), making them among the highest paid in the City. They also received "special one-time bonuses" in recognition of their efforts during the coronavirus pandemic last autumn.
Skadden, meanwhile, has announced special spring bonuses of its own, but is awarding these in June and December 2021.
They range from $6,000 (£4,400) and $32,000 (£23,200), again depending on the level a solicitor is qualified, to be paid on June 30, and a second round of the same payments to be awarded in December. The total amount of money they'll receive matches Milbank's scale.
Skadden also clarified the sums will be in addition to its regular year-end bonuses which it expects will be no less than the 2020 scale.
Skadden's London lot earn upwards of £133,000 according to our Firms Most List.
Paul Hastings has decided to throw its hat in the ring. The LA-headquartered firm will give out between $12,000 (£8,700) and $64,000 (£46,500) to associates in the US, London, Asia, Frankfurt and São Paulo offices. The financial awards will be distributed in May and October 2021, and are intended to be separate and apart from any year-end discretionary bonus paid in respect of 2021, Above the Law reports.
Goodwin Procter is also handing associates in the UK, US, Luxembourg and Hong Kong, bonuses of the same range in July and October 2021. The firm confirmed to Legal Cheek that to be eligible for these payments, associates must meet an annualised hours threshold of 1,850 hours.
Goodwin's goodwill extends further to trainee solicitors, who'll receive $4,000 (£2,900).
"We recognise how hard you are working and that this is a challenging period on many levels. This special bonus is important and necessary, but it will not ameliorate all of the competing demands on your time," said Robert Carroll, partner and attorney review committee chair, in a firm email sent to associates last night. "We hope that you can put these special bonuses to good use to further your wellness and wellbeing."
In other news, Linklaters and Addleshaw Goddard join a number of UK law firms awarding their lawyers with 'COVID bonuses'. Links is handing all staff a one-off payment of 5% of their salary, mirroring moves made by magic circle rival Clifford Chance this month, whilst AG is giving everyone a bonus of £1,500.