12KBW's Daniel Sokol voices concerns over cheating and the impact ChatGPT could have on degree credibility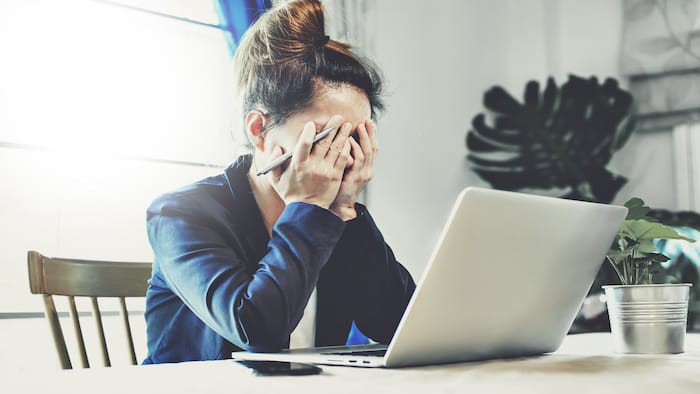 A barrister who represents students accused of cheating has shared his concerns surrounding online exams, and suggested binning them altogether.
In a recent opinion piece, Daniel Sokol, a barrister at 12 King's Bench Walk, offers his perspective on the transition to online exams amidst the pandemic, saying the number of queries he's received has increased.
After hearing about the prevalence of cheating from his clients, he conducted a survey of 900 university students across the UK. As many as one in six students confessed to cheating in online assessments this academic year, whilst more than half claimed to know someone who had cheated.
Sokol's survey further found that 79% of students believed it was easier to cheat in online exams than in the traditional in-person format.
Popular methods of cheating reported included contacting friends and family or using a search engine on a separate device. Sokol suggests the increasing accessibility of artificial intelligence (AI) platforms like ChatGPT may provide another method for students to cheat.
He tested the viability of this theory by asking ChatGPT to provide a 100-word answer to a question. The chatbot responded with what former university lecturer Sokol judged to be a "decent effort, produced in seconds" and "sufficient to obtain a low 2:1".
When probed further by Legal Cheek and whether this problem is particularly relevant for law exams, Sokol told us: "For law students, ChatGPT and other AI modules would be most helpful for essays and dissertations and less useful for problem questions and multiple choice exams based on particular scenarios."
Whether this will push universities to return to in-person examinations is unclear but this new technology may drive them to increase monitoring for online exams. "Law schools need to convey to students what is and is not permissible with regards to the use of AI in assessments," says Sokol. He gives the example of an essay question asking about the problems with a fault system of accident compensation and the case for reform. "Can a student put the question to ChatGPT and use the response as a starting point for their answer? Does that constitute academic misconduct? Does that depend on the nature and the degree of change from the original AI response?"
Sokol advises caution to any students tempted to use AI in their assessments, warning them to "ask academic staff, in advance and in writing, about the rules on this issue to avoid inadvertent (and potentially career-altering) breaches of academic integrity".
He also suggests in his article that universities conduct all important assessments in-person as "that is the only way to maintain standards and reassure employers and others that a candidate's degree was obtained honestly". He adds:
"It is now too easy to cheat in online exams and too many students are currently doing so, undetected. This trend will only worsen with the development of AI. Sometimes, old-fashioned methods are the best."
This is not the first time ChatGPT has made the news. In a recent exclusive by Legal Cheek, one student demonstrated that it could successfully answer questions on the Watson Glaser test.