Bargain 🥴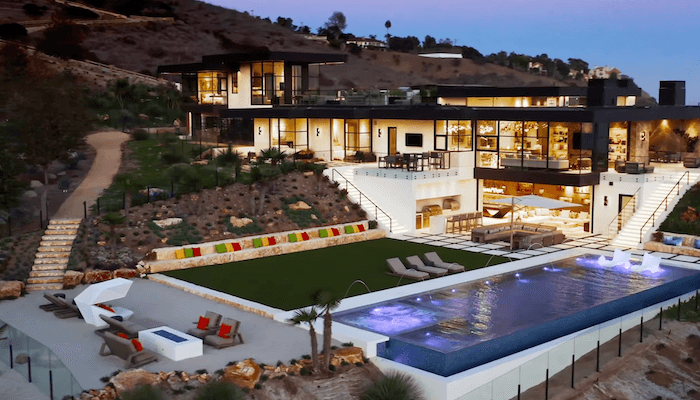 A partner in the London office of Kirkland & Ellis has reportedly purchased a mansion in California for an eye-watering $38 million (£31 million).
Private equity lawyer Michael Steele is said to have snapped up the 12,000 square foot property nestled high above Malibu's Carbon Beach along with his fashion designer wife Giovanna.
The glass-clad mansion sits on a 22 acre plot and boasts five bedrooms, nine bathrooms and a "bespoke floating glass staircase illuminated with LED lights", US real estate website Dirt reports. Other eye-catching amenities include a poker room, spa, gym, beauty salon and elevator.
The report states the sizeable property was first listed for $47.5 million (£39 million) before dropping to just under $40 million (£35.5 million) and eventually snapped up by the couple for $38 million (£31 million).
Steele's legal work "focuses on private equity sponsors and financial investors across a broad range of complex corporate and financing transactions", according to his profile on Kirkland's website. He joined the firm in 2015 following a seven-year spell at Magic Circle firm Freshfields.
Steele's sizeable purchase reportedly comes ahead of his planned move to Los Angeles-based private equity firm GLP Capital Partners.
The Legal Cheek Firms Most List 2023 shows Kirkland's partners are among the flushest in the City with a profit per equity partner figure in excess of £6 million.
Check out a video tour of the vast property below 👇