? ?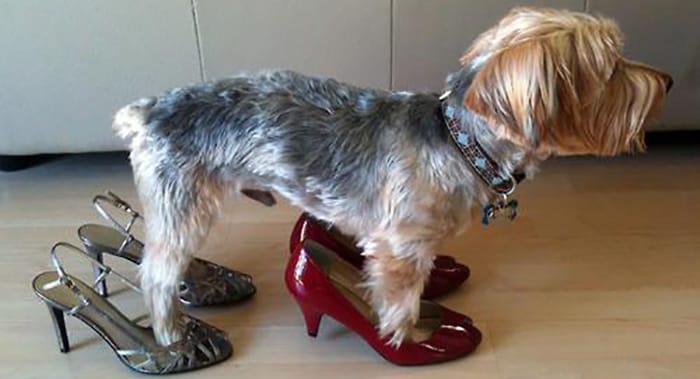 A lawyer at Kirkland & Ellis called on the firm's fancy concierge service to purchase shoes for her two precious pet pooches on her behalf.
Regular Legal Cheek readers will recall how we reported last year that Kirkland had seriously upped its perk game, rolling out a new firm-wide 24-hour helper service to handle the personal tasks and errands of its hardworking lawyers.
And it appears the firm's service, dubbed 'Kirkland Concierge', has prompted a number of requests — some more unusual than others.
As reported by the website Forbes, one unnamed associate asked the concierge to buy two pairs of "dog booties" for her two canine companions. "After extensive research", the report continues, the Kirkland concierge found a store that still had dog booties in stock in the "middle of a winter storm".
Other requests cited in the article include fetching a coat left by a lawyer in a barbershop; purchasing, assembling and delivering a bicycle to the daughter of a Kirkland lawyer (who was working away) on her birthday; and purchasing and delivering a Christmas tree to a lawyer's home. There have also been requests to send last-minute flowers, collect train tickets, make store returns and fix a cracked phone screen. As flagged by Legal Cheek last year, one Kirkland lawyer has even used the service to move house.
Kirkland's lawyers and admin managers can use the mega-perk free of charge, however, personal purchases and out of hours requests requiring a member of the concierge team must be paid for by the lawyer.
Commenting on the service, which is provided through the firm's external tie-up with Circles by Sodexo, a lifestyle management company, US Kirkland lawyer Samuel Zaretsky said:
"It's great that companies are acknowledging that employees want to both work hard and maximize their time at work and have stress-free fun and maximize their time outside of work. On-site concierge services enhance both worlds."
But it's easy to understand why Kirkland's lawyers, who start life on a hefty salary of £143,000, would want to maximise their downtime. Legal Cheek's Firms Most List shows that junior lawyers in the firm's London office report an average arrival time of 9:45am and average leave time of 9:49pm — hours roughly in line with other top-paying City outfits.