Meet the future trainee looking to connect the Muslim lawyer community
Farzana Abdullah started the Muslim Lawyers' Hub to support and find role models for aspiring lawyers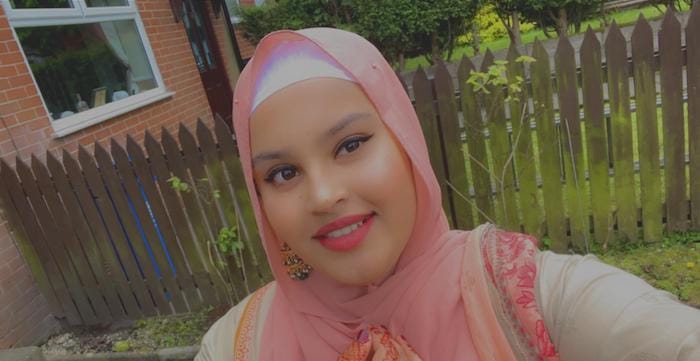 A network started by a future trainee is helping offer opportunities to grow diversity in the legal industry.
Farzana Abdullah founded Muslim Lawyers' Hub to provide support and guidance to aspiring lawyers who are struggling to access the legal profession.
Abdullah, currently a third-year law student at ULaw and a future Clyde & Co trainee, says a lack of initiatives tailored towards Muslim students led her to create the hub to connect lawyers from similar backgrounds, increasing confidence and creating role models.
"Muslim Lawyers' Hub is an organisation which aims to connect legal professionals with Muslim students in hopes to increase the number of confident, aspiring Muslim lawyers," she tells Legal Cheek.
Launched in August 2021, the hub offers a range of opportunities to its members, including mentoring, events, advice and work experience. In just over a year it has gained over 4.9k followers across its Instagram and LinkedIn platforms.
Abdullah explains her motivation for starting the network comes from a desire to help others navigate the legal industry. "I have been told on many occasions that I am unlikely to have a successful career in law due to my background," she recalls. "It was difficult to ask questions relating to myself and my religion. For example, questions around whether I could wear an abaya (religious clothing) in the workplace, Islamophobia, and how to navigate spaces with alcohol present," she adds.
Law firms have also taken an interest in the hub, which has so far partnered with a wide range of high-profile firms to host workshops, insight events and networking, along with other inspirational individuals within the legal field.
Reception to the hub has been positive and it has been recognised for its work to improve diversity and equality of opportunities in the legal industry.
According to a survey from the Solicitors Regulation Authority, only 5% of lawyers in the UK identify as Muslim. Abdullah believes diversity and inclusion are essential for bringing in new ideas and perspectives to the legal profession. "My ambition for the hub is to ensure that students like myself can achieve their goals with confidence and not worry about their chances of success being determined by their religious beliefs," she explains.
Looking even further into the future, Abdullah has big plans for the hub. "In the long term, I aspire to make this a global organisation and be able to provide support to those disadvantaged in other parts of the globe," she says.