Marnie Swindells says she 'fought tooth and nail' to get where she is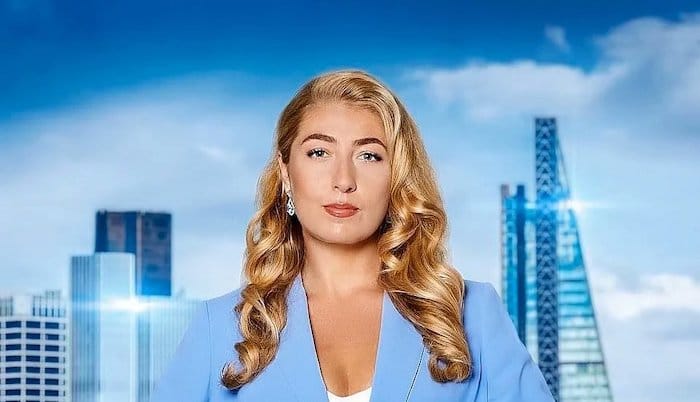 The contestants have been revealed for this year's The Apprentice, and among them is a bar course graduate and court advocate.
London-based Marnie Swindells, also a gold medal-winning boxer, is one of 18 contestants due to battle it out in Lord Sugar's boardroom when the show returns to television screens tomorrow.
Swindells graduated in history and politics at Goldsmiths University, before completing the law conversion and barrister training courses at BPP University Law School, according to her LinkedIn. She was called to the bar by Middle Temple (one of four Inns of Court) in 2018, the same year she started work as a paralegal specialising in civil litigation.
It's unclear when Swindells started to work as a court advocate, though she does discuss leaving a legal role last summer on her Instagram. "I rang my mum and said, 'that's me mum, I'm done. That is the last ever day I'll ever do as an employee. I'll never work for anyone else again," she said.
"Walking away from a career that I literally tortured myself to get was hard," she continued, adding: "Goodbye law, hello future."
In another post, Swindells candidly explains that she "grew up in a caravan with only my mum by my side", continuing: "I dedicated my entire adult life trying to transcend the barrier between the world I was born into and the world I wanted."
It appears Swindells went on to set-up a boxing club, Bronx, and is due to open her first centre in Camberwell, South London next month.
She's now ditched the gloves and donned a suit as she prepares to compete to win a £250,000 investment in her business and become Lord Sugar's business partner.
"I think that taking the experience I have in the boxing industry and all the experience that he has in the business industry, together we would be a winning combination," she said ahead of her appearance on series 17 of the show.
"I have fought tooth and nail to get to where I am today with my business. I deserve the chance to have that investment to show him what I can do with it," she added.
Other contestants to feature in this year's series include Barclays banker and entrepreneur Avi Sharma, who's hoping Lord Sugar's backing will get him out of the "rat race" of banking, financial controller Denisha Kaur, accountant Kevin D'Arcy and senior account executive Emma Browne.
The Apprentice returns tomorrow (Thursday 5 January) on BBC One at 9pm.
Previous series have seen a former mini-pupil, solicitor and ULaw grad slug it out for Lord Sugar's investment.