Accountants happier than lawyers, research finds
New study looks at job satisfaction across range of industries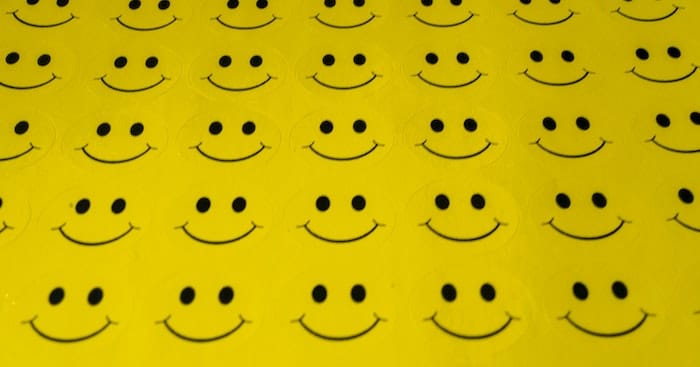 Lawyers are among some of the "happiest workers" in the UK, according to new research. Just not as happy as their number crunching counterparts.
The legal sector ranked seventh happiest in the UK in a survey that aimed to find out which industry has the highest rates of job satisfaction.
Digital marketing business Reboot Online surveyed 2,500 professionals across 29 different industries and calculated an 'Overall Job Happiness' index score for each based on seven factors: positive impact on others, career prospects, employee empowerment, work relationships, positive impact on mental health, salary and work culture.
Top 10 industries with the happiest workers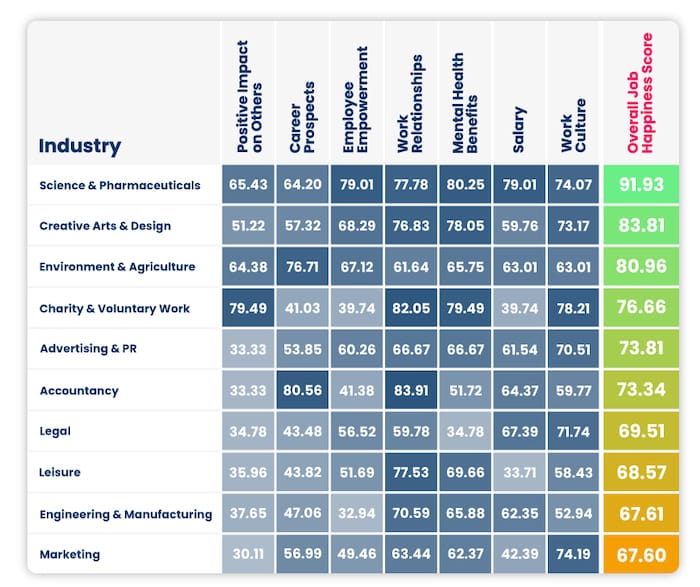 The legal profession scored well for salary (67.39%) and work culture (71.74%), but not so well for positive impact on others (34.78%) and mental health benefits (34.78%).
The happiest professionals are those employed in science and pharmaceuticals, according to researchers, as well as those plying their trade in creative arts and design and environment and agriculture. Accountancy placed just ahead of law in sixth.
At the other end of the table, energy and utilities ranked 29th with a happiness score of 9.50%, just behind sales people in 28th with a rating of 10.49%
Legal Cheek reported another survey last week, which found London was the top city for lawyers based on work-life balance and pay in 2023.