3VB barristers targeted in 'fake bomb plot'
Wealthy businessman accused of arranging the planting of two packages resembling explosive devices at Gray's Inn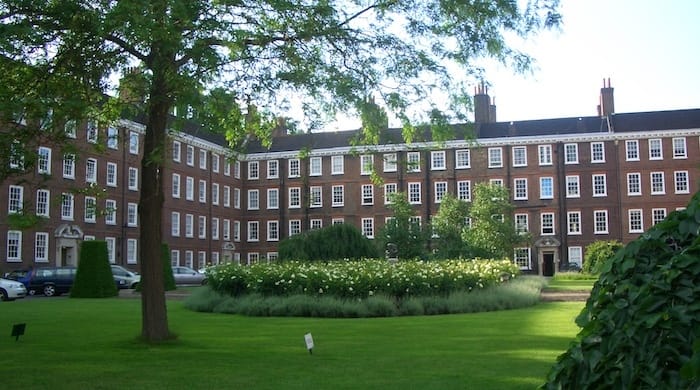 A wealthy businessman and his associates are alleged to have been part of a "fake bomb plot" targeting two top London barristers.
The Old Bailey heard how the accused Jonathan Nuttall went after barristers Andrew Sutcliffe KC and Anne Jeavons because of their work on behalf of the National Crime Agency (NCA) in helping confiscate one million pounds from his wife, Amanda Nuttall, in 2019.
CourtNewsUK reports that prosecutor Catherine Farrelly told the court, "two packages that were designed to resemble explosive devices were left in Gray's Inn" on 14 September 2021. One device was left outside Sutcliffe and Jeavons' chambers, 3 Verulam Buildings (3VB), while the other was left close to a bench. Both were placed inside envelopes bearing Sutcliffe's name.
Smoke grenades were set off next to the devices to cause maximum alarm, according to the report. As a result, the surrounding buildings were evacuated and roads were cordoned off as police arrived at the scene.
Farrelly explained that the National Crime Agency had been engaged in an investigation into Nuttall, his wife and others since 2011. "That investigation concerned suspicions of money laundering and other offences," she said. Sutcliffe and later Jeavons were instructed by the NCA to conduct the legal proceedings resulting from that investigation.
Farrelly told the court how Nuttall apparently "harboured a great deal of animosity towards Andrew Sutcliffe and, to a lesser degree, Anne Jeavons, accusing them of behaving in an unprofessional way when conducting the case for the NCA".
The court also heard how Nuttall allegedly recruited former Royal Marine Michael Broddle to spy on the lawyers and their families for six months. Broddle has already admitted two counts of placing an article with intention of inducing a belief it would explode or ignite and possession of an explosive substance, according to the report.
Both barristers are members of 3VB, a leading commercial set, with particular strengths in banking, financial services, commercial dispute resolution and civil fraud. Sutcliffe specialises in banking and financial services and was called to the bar in 1983. He took silk in 2001. Jeavons, meanwhile, spent time as a solicitor at Magic Circle law firm Linklaters before pursuing a career as a barrister.
Nuttall, alongside his driver, Michael Sode, and Broddle's two sons Charlie and Joshua are accused of being involved in the "criminal plan". They deny the allegations.
Nuttall, Sode, and Charlie and Joshua are charged with conspiracy to place an article with intent with the intention of inducing in another a belief that the said article was likely to explode or ignite and thereby cause personal injury or damage to property.
Nuttall also denies six counts of failing to comply with a notice by failing to disclose the PIN or passcode of phones and devices. Sode denies two counts of the same charge. The defence case has not yet opened.
The trial is set to last until the end of July.
Comments on this article are closed for legal reasons.