Avoids further action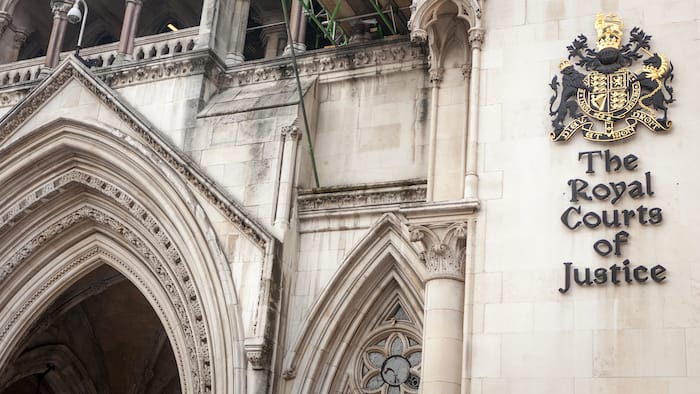 A senior policy adviser at HM Revenue & Customs (HMRC) who emailed the embargoed result of a High Court judgment to other government departments has made a "full and frank apology" for his actions.
The unnamed official had received a draft version of the "favourable" judgment in a judicial review case brought by the World Uyghur Congress and Global Legal Action. The groups claimed HMRC and the National Crime Agency (NCA) had unlawfully failed to investigate cotton imports from the Chinese region of Xinjiang, allegedly home to internment camps used to detain Uyghur Muslims.
The High Court heard how the draft judgment was circulated in January to counsel and solicitors for the purposes of obtaining editorial changes and subject to the "standard embargo".
But on 19 January, the day before the ruling was handed down, the Government Legal Department (GLD) informed the court that the embargo had been breached. It had circulated the draft judgment to "a limited number of individuals" at the Home Office, HMRC and NCA, along with a warning not to breach the embargo.
It then became apparent that the outcome of the case, as opposed to the full judgment, had been circulated "more widely than permitted".
An investigation launched the same day found that a senior policy advisor at HMRC, who had received the draft version of the ruling from the GLD, subsequently informed officials at the Home Office, the Cabinet Office, the Foreign Office and the Department for International Trade, via email that the outcome was "favourable" to the defendants.
The GLD informed the court the following morning.
"I did this because I was acting on the mistaken assumption as to the nature of embargo judgments generally, and due to pressure of work," the advisor explained in a statement to the court. He also expressed his "deep regret that at the time of receiving the embargo draft judgment he did not take the time to properly read the instructions which accompanied it," according to the ruling.
The HMRC employee avoided any further action by the courts.
"But for the comprehensive nature of the advice and guidance provided by the Government Legal Department and their very prompt action, together with the full and frank apology by the individual guilty of breaching the embargo, the outcome in this case may have been very different and particularly serious for the individual concerned," Mr Justice Dove said.
Last year the Master of the Rolls called for "stricter measures" around the circulation of embargoed judgments after Matrix Chambers inadvertently revealed the outcome of a case the day before the ruling was handed down.