Student endeavours to promote access to justice celebrated at annual LawWorks ceremony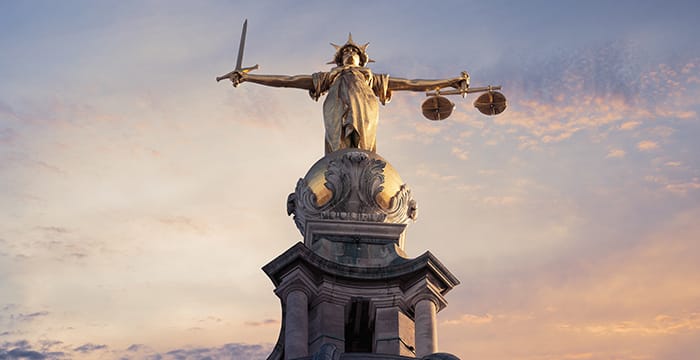 Several law schools from across England and Wales have been recognised for their efforts to advance access to justice at this year's LawWorks Pro Bono Awards.
At a ceremony held in the House of Commons, the City Community Legal Advice Centre at City, University of London, took the award for 'Best new pro bono activity'. The centre consolidates a range of existing clinics and outreaches into one unified service which works in partnership with community-based GP and mental health services.
The centre, staffed by law students who work under the supervision of qualified solicitors, covers eight areas of civil law including family, employment and welfare benefits. It has advised more than 330 clients and signposted a further 200 to community-based services over the last 16 months.
Meanwhile, the University of Essex's Benjamin O'Connell bagged the gong for 'Best contribution by an individual', in recognition of his "exceptional commitment to pro bono work". He was inspired to volunteer at the uni's Law Clinic by his experience of being made homeless at 17, and has taken on more cases than any other volunteer.
O'Connell rose to deputy student director and then student director for the clinic, and is credited with helping to shape it into a "better institution". He has been involved in relaunching an advice outreach in the costal village of Jaywick, one of the most deprived areas in England, and also leads the Innocence Project and the Housing and Homelessness Project.
Elsewhere, University of London's Refugee Law Clinic scooped up the award for 'Best contribution by a law school'. This clinical legal education project provides pro bono advice to appeal-rights exhausted asylum seekers in London. Its main legal focus is advising and preparing fresh asylum claims, an underfunded area in the current legal landscape. It also provides training and practical experience for 50 law students and 40 volunteer lawyers each year.
Meanwhile, 'Best contribution by a team of students' went to The Immigration Project, a partnership between the University of Chester and Eastgate Chambers. The team of five students has assisted 60 refugees to claim Indefinite Leave to Remain and/or Permission to Work since August 2022. The student volunteers assist a Legal Aid caseworker in his work with refugee clients, their help enables him to move through his client list much more efficiently.
Finally, The University of Law Bloomsbury campus was announced at the winner of the Law School Challenge, a fundraising initiative to raise funds for LawWorks and pro bono charity Advocate.
The awards dished out at the end of April, received support from Attorney General, the Rt Hon Victoria Prentis KC MP. She said:
"I would like to say a huge congratulations to all the winners and nominees of this year's awards, organised by LawWorks. I am pleased to see that so many rising legal stars have been recognised tonight. As you embark on your legal careers, I encourage you to continue your excellent pro bono work. Providing your services for free is vitally important to upholding the Rule of Law and ensuring that everyone has equal access to legal advice."