How not to use LinkedIn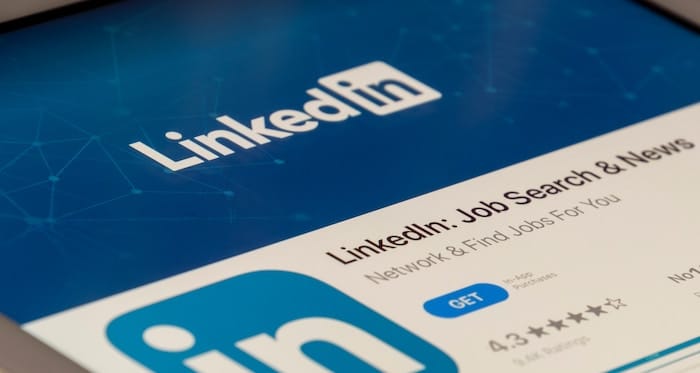 A female junior barrister has revealed how another lawyer reached out to her on LinkedIn to offer their advice on "how to find a husband".
Alex Wilson says she received a three-page "personalised" letter from the lawyer, who she did not name, calling it "patronising" and "misogynistic".
In a post shared to her nearly 50,000 followers on Twitter, the 4PB family barrister also described the letter as "weird" and "slightly scary how much time appears to have gone into this".
In the missive, titled "Family Life!", the unnamed lawyer writes: "I am constrained to write to you again in the issue of family life considering the times we live in and the many challenges our young woman encounter when coming up in the profession, while, at the same time, trying to secure for themselves a loving family life through marriage."
"The real problem is the choice of who is being selected for marriage," the lawyer continues in the letter addressed to "AW" (Alex Wilson). "Many of our brilliant young women in the diaspora (and there is no shortage of them) have an uphill struggle in this area, but with careful thought, planning, strategic movement, and the wise counsel of those who have successfully gone before on this path, the challenges can be surmounted."
"I would say a young woman in her mind-20s [sic] to late 20s (and there is still hope for those who have passed these age brackets, although the pool of eligible single young men diminishes the older a woman [sic] become — societal prejudice if you wish) should be painfully careful to lookout for a suitable person," the lawyer tells Wilson.
They go on to advise the barrister on "who is suitable" which includes someone "who would not be threatened by your professional accomplishments". Divorcees are a "no no", according to the lawyer, whilst "someone who simply says he is into business" is "not a good sign".
The lawyer, who says in the letter they have lived a happy married life "for decades", further advises Wilson to "develop some cooking skills", saying "if you are intelligent enough to acquire your professional skills, you are good enough to become a little 'master chef'". This, they suggest, would earn her appreciation from a future spouse as well as "bragging rights".
In another section titled "why is getting the right person important?" the writer continues: "Careers and friendships do come to an end at some stage but family life/relationship never comes [sic] to an end until death occurs."
"I have seen a number of our girls who have put their career ahead of marriage and family life as 'career-minded' women. It does NOT end well," they write. "A career pursuit should be in addition to the richness that a loving family brings, and not at its expense."
Wilson's followers shared their disbelief at the letter's contents, dismissing it as "complete tosh".
"If for a moment you think that a woman, a woman of faith and/or a woman of colour does not experience this, you are wrong," responded one Twitter user. "I have experienced this as an aspiring woman in politics."
Oxford graduate Wilson was called to the bar in 2018 and is currently on sabbatical completing a master's in law at Columbia Law School. In 2020, she made headlines after she was mistaken for a defendant three times in one day.
Wilson has been approached for comment.