As many aspiring lawyers embark on the final step before obtaining a TC this summer, Legal Cheek's future trainees offer their tips to put yourself in the best position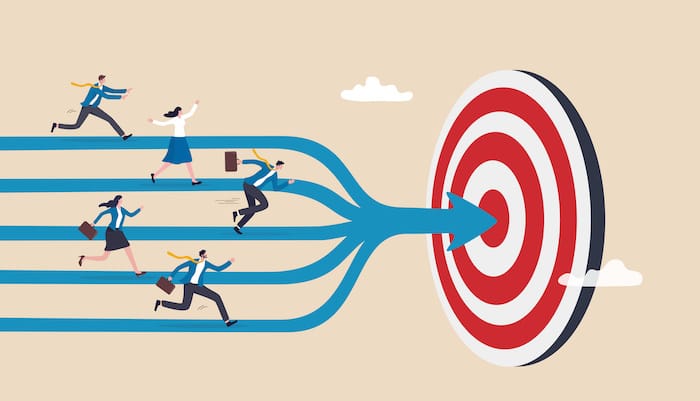 With many aspiring lawyers undertaking vacations schemes this summer, we ask future trainees at Legal Cheek what they wish they knew before they started and how they went about turning their stint of work experience into a training contract offer.
Be all in
With many vacation schemes only lasting a few weeks, it is important to make the most of it — this means taking advantage of all the opportunities available to you. Whether it is a social event or work being offered to you, these opportunities are provided to show you the culture of the firm, the type of work you would be doing and the opportunities available. With work, this means sharing your progress with your trainee buddy/supervisor and asking any questions to ensure you understand the tasks. This highlights your communication skills, but more importantly that you are giving the tasks your all and are engaged and interested in the work you are doing.
Be proactive
Not only is it important to grasp all the opportunities being given to you, you should also show that you are keen and can take your own initiative. This can be done through going above and beyond what you are asked to do. For example, if you are asked to make meeting notes, after the meeting write/neaten them up so they are easily digestible and readable for the team. Additionally, if you have completed your allocated work, keep your team updated and ask if you can support them on other work. Further, if you are really interested in a specific department and don't have an opportunity to sit in that seat, reach out to someone in that team to have a conversation, as even if they are unavailable, they may put you in contact with someone else you could talk to.
Be friendly
It's important to remember that during the vacation scheme, although it is technically a competition, that doesn't mean you can't be nice to your fellow vac-schemers. Many law firms have enough places for everyone on a vacation scheme, and even if that's not possible, the vacation scheme shouldn't be seen as a competition. A key skill for lawyers is to build relationships with clients and to work in teams. Therefore, during the vacation scheme, firms are looking at whether they could see themselves working with you on a late-night deal or during the weekend — and nobody wants to work late or on difficult deals with someone who isn't friendly. Further, being friendly goes beyond simply to your cohort, or your supervisor, but should extend to other members of the firm such as paralegals and the caterers as they may be asked about how they perceived you during the scheme.
Be sure to have a notebook handy
During the vacation scheme, you will have many opportunities; opportunities to speak to people, engage in networking and complete tasks. However, it can feel quite overwhelming and sometimes activities or tasks you have completed can be forgotten. Therefore, always having a notebook with you is useful, whether it is to write down information about a task you have been given, or a presentation you listened to. This is especially important if your vacation scheme has an exit interview, which the majority do. By keeping a record of your activities, what you have done, who you have met and what you have learnt, it means that during the interview, you are able to answer questions about your time and what you have done/learnt with clear examples.
Be sure to avoid silly mistakes
We've all heard the horror stories of law firms' faux pas — vacation scheme students indulging in the free alcohol or posting something confidential. Therefore, whilst you should be friendly, it is important to remember that the vacation scheme is an assessment and you are in a work environment. Even if you get on well with your trainee buddy and supervisor, err on the side of caution if you are unsure of whether to do something. For example, if you are fortunate enough to have more than one vacation scheme and need to decide between two firms, let graduate recruitment know, but don't be boastful about this with other vacation scheme students.
The Legal Cheek future trainee solicitors have training contracts at various international and national law firms.