'Grave breach of trust', tribunal finds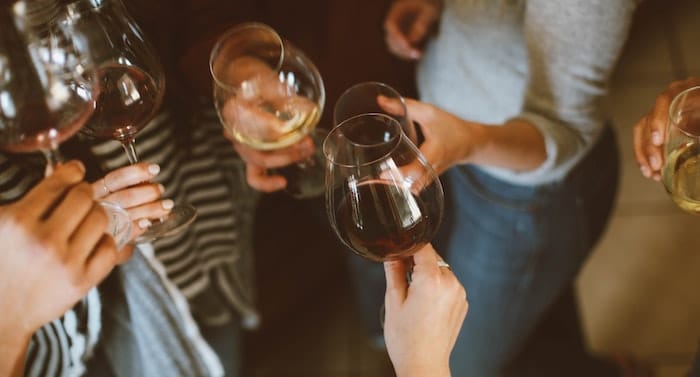 A male law firm partner who sang a song about a female trainee's vagina following a Christmas lunch has been fined £23,000 by a disciplinary tribunal.
But in reaching its decision, the Solicitors Disciplinary Tribunal (SDT) found that the partner had been "motivated to behave in the manner that he did following an express 'invitation'" from the trainee.
The pair, who worked in different offices in London, both attended a firm Christmas lunch in 2017 before moving to a pub afterwards. While there, the trainee, known as Person A, recorded the partner, referred to as AC, singing a "sexualised" song with the words: "[Person A's] vagina is lovely. I like it. It likes it up the arse but also in the vag".
The partner also made hand gestures, "moving his right fist upwards at the start of the song" and "subsequently cupping his right hand and moving it twice in front of his genitals for the latter part". The incident lasted for six seconds.
Person A issued a formal complaint to the firm in June 2019 containing a number of grievances, including the incident involving the song.
AC said he sang the song in response to Person A's challenge to say something "outrageous" or words to that effect. Person A denied this.
The SDT noted that although they had only met in person once prior the party, emails between them had been "informal and jokey" and that they likely "communicated in the same friendly and jokey manner in person".
Person A told the tribunal that during the course of filming others in the pub, she "turned" and started recording AC shortly before he began to sing the offending song.
The tribunal said it found it "difficult" to reconcile this evidence given that the offending video started as soon as AC began singing Person A's name and ended as soon as he stopped. A multimedia forensic scientist's unchallenged expert evidence was that the video had been "trimmed", although Person A denied this.
As a result, the tribunal said it was not satisfied on the balance of probabilities that "AC launched into the offending song unprovoked and absent any interaction with Person A immediately prior to so doing".
It said: "His misconduct was spontaneous and reactive to the same. However, the words used, the gestures that elected to deploy, the fact that he was a partner, at a work event, with colleagues present and in a public setting represented a grave breach of his position of trust."
"The fact that it was highly likely that Respondent AC was intoxicated did not vitiate the direct control that Respondent AC had in response to the 'invitation' to say something 'naughty/outrageous'", the tribunal added.
While accepting AC did not intend to cause the harm, the tribunal said it was "eminently foreseeable" that his "very serious" misconduct would do so.
AC was fined £23,000 and ordered to pay costs of £22,800.