New Legal Cheek Bar Student Perceptions Report shines light on the issues that matter to aspiring barristers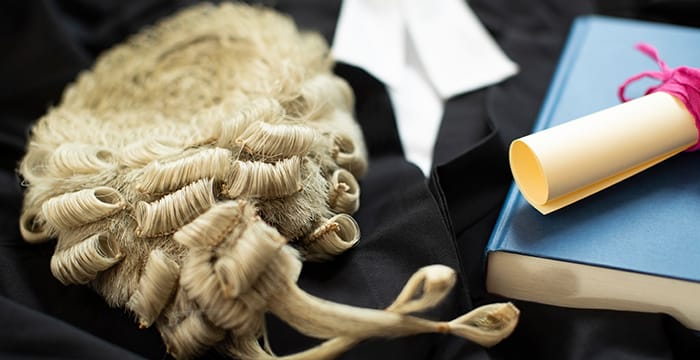 "The downside of being self-employed is that there are no guarantees", said one aspiring barrister when questioned about their career concerns.
And they weren't alone. Nearly half (48%) of respondents to The Legal Cheek Bar Student Perceptions Report 2023 put financial security as one of their top three pupillage concerns. This is perhaps unsurprising given the major cuts in funding across many areas of the bar.
Being self-employed has always been one of the key lifestyle differences in choosing a career at the bar rather than as a solicitor. Indeed, many law students told us self-employment is a key driver in selecting the barrister route.
The second biggest concern among budding barristers was building a reputation (38%), closely followed by burnout (37%), which both seem to be inextricably linked aspects of the competitive bar and part of the balancing act required in generating that much sought-after financial stability.
Explaining what might lead to burnout, one student commented that, "due to the financial pressure of obtaining high-paying cases in criminal law, juniors tend to take on more work than expected of them in order to prove themselves and also make ends meet".
Concerns taking the fourth and fifth places were imposter syndrome (30%) and mental health (29%).
Among the lowest concerns on aspiring barristers' minds were loneliness (11%) and monotony of tasks (4%), suggesting that those who enter the profession possibly don't mind the independent nature of their work and, for most, never a dull day goes by!
As well as highlighting the career concerns among nearly 500 bar hopefuls, the 36-page report looks at the features most important to them when selecting which sets to apply to as well as what they think chambers are looking for in applicants.
For details about how to get a copy of The Legal Cheek Bar Student Perceptions Report 2023, please contact team@legalcheek.com.