CV gold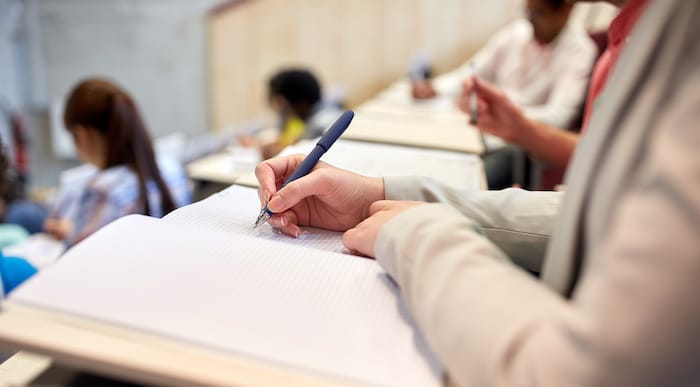 A University of Salford Business School law student used her employment law knowledge to win her mum's case for unfair dismissal.
Elle Holland, 22, supported her mum, Gillian, who was unfairly dismissed during the pandemic from the care home where she worked after witnessing instances of neglect and raising them.
At the time Elle hadn't started her law degree and so her mum represented herself initially, leaning into ACAS and Citizens Advice for support. By the time of the five-day hearing in December 2022, Elle was in her final year of studies and able to assist with her mother's case.
She collected evidence including texts, emails and photos of protected disclosures, which were submitted to the court to strengthen the case.
Gillian, with the help of her daughter, won the case on the grounds that she was a whistleblower, the direct reason for her dismissal, according to her university. This is despite being up against a lawyer from a national law firm.
"I was in awe of him and learnt a lot from his approach," said Elle. "This experience, combined with the academic and practical side of the law I have learnt so much about while studying for my degree, enabled me to apply this to my first ever case and have ultimately set me up for a successful career as I prepare to graduate this summer."
"Over the last few months, I have been juggling my final year assignments while supporting my mum on the case, including developing her closing statement and responding to all 44 points her former employer had tried to counter us with, in an attempt to discredit our case," she continued. "We responded to every point referencing the applicable legislation and our evidence to back up our case. I also did this in tandem with working on a criminal justice assignment into the early hours of the morning, before heading into the final day of the hearing."
Gillian added: "The last three years have been incredibly difficult, but seeing my daughter grow into an incredible legal professional even before she has finished her degree has been amazing."