Becoming a lawyer and parliamentarian felt 'light years away' from experiences growing up, London mayor explains on podcast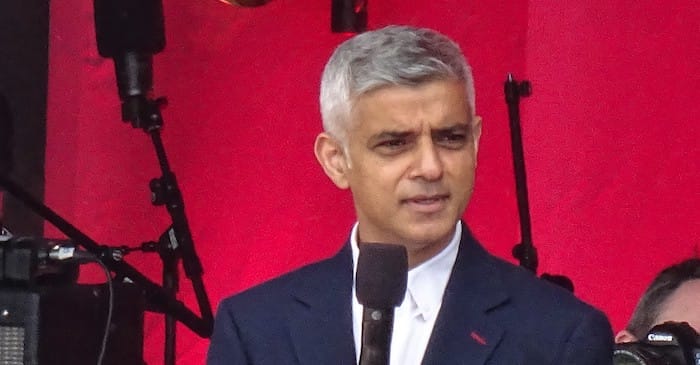 London mayor Sadiq Khan says he changed his accent while attending law school in a bid to "sound posher."
Speaking on the Big Fish podcast, Khan discussed his childhood on a council estate in Tooting and how his training as a human rights lawyer led him to change the way he spoke.
Growing up as the son of a bus driver in South London, Khan then attended the The College of Law in Guilford, now the University of Law, which he described as "really posh".
Khan told the podcast that the desire to fit in was the catalyst for his accent change:
"So when I first went to law school — I went to this really posh law school in Guilford, the College of Law — I started changing the way I speak to fit in. To sound posher."
As his career progressed, Khan became increasingly practised in bridging the two worlds. "You can very easily change the way you speak," he explained. "It's not as difficult as people think. I'm not an actor, but you can change the way you speak. I then became a trainee solicitor, and I was still speaking in the posher way."
"I was almost bilingual, speaking posh at work and speaking like I normally do when I was at home."
Eventually he reached a point where he was able to balance his identity with his career. "One of my clients said to me — because we had gone out socially — 'the reason I chose you as my lawyer was because I know your background, why are you trying to be something you're not?'"
"I realised then that being authentic whether you're a lawyer or a politician is far more important," Khan continued. "Because I speak differently, I stand out. Because I have different coloured skin, I stand out. Because I'm short, I stand out."
Khan isn't alone in experiencing accent bias in the legal profession. Legal Cheek previously reported on research examining attitudes to barristers' accents that found that most people would prefer to be represented by one who sounds posh.