Challenges included walking over broken glass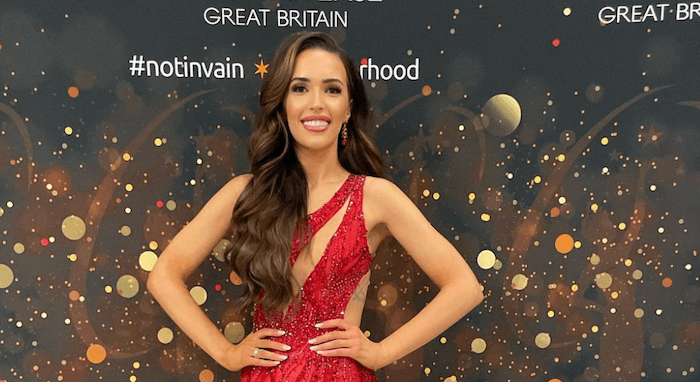 A trainee solicitor has narrowly missed out being crowned Miss Universe Great Britain.
Leicester-based trainee solicitor Chloe Lake finished in the top ten at last weekend's pageant where she competed with 30 other shortlisted contestants for the title of Miss Universe Great Britain.
The three-day final in Newport saw competitors undertake a variety of challenges ranging from intense interviews to more physical tasks designed to "challenge self-limiting beliefs" such as walking over broken glass, breaking wooden boards with their bare hands, and snapping an arrow with their necks.
The 25-year-old holds a first-class honours degree in law from De Montfort University and recently started her training contract at Northamptonshire firm Wilson Browne Solicitors, where she previously worked as a paralegal.
Lake started her pageant journey as a teenager but briefly put aside her hobby to focus on her legal studies. She returned to pageants with the encouragement of her colleagues and even secured sponsorship from her firm.
Lake is determined to use her platform to champion women's mental health, an issue which she is keen to support having had her own issues with it in the past. During the event's empowerment day, Lake spoke about how she recovered from a period of poor mental health and went on to run the London marathon whilst raising money for the mental health charity, Mind.
Speaking about the experience, Lake told Legal Cheek:
"The final itself was an incredible day — my personal highlight was the interview round; having the skills to communicate why I'm the best person for the job in four minutes, to a panel of six judges is something that I have used – with success — in the legal world. To finish in the top 10 in such a tough competition really was the icing on the cake — it reignited my ambition to represent the UK on an international pageant stage one day, so watch this space!"
The contest was won by Liverpool's Jessica Page who will go on to represent Great Britain at Miss Universe in El Salvador.
Lake isn't the first lawyer to hit the pageant circuit. Birmingham law graduate Dee-Ann Kentish-Roger hit headlines in 2018 after becoming first black woman to be crowned Miss Universe Great Britain in 66 years. Kentish-Roger has since gone on to become the Minister for Education and Social Development in Anguilla.