Announcement draws criticism from profession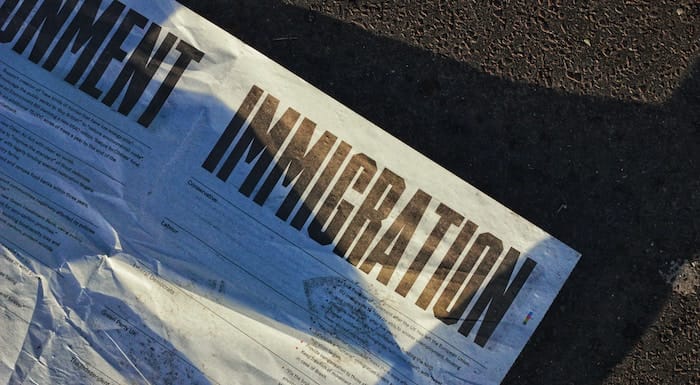 The government has today announced the launch of new taskforce which aims to clampdown on what it describes as "crooked lawyers who coach illegal migrants to lie".
But the Law Society has hit back at the move, describing it as an attempt by the government to deflect from the severe backlog in asylum claims.
The government says the inter-departmental team, dubbed the 'Professional Enablers Taskforce', will work with industry bodies and law enforcement to "increase enforcement action against lawyers who help migrants exploit the immigration system".
Despite today being the scheme's official launch, the government said preliminary work from the task force has been underway for several months.
So far it has focused on improving intelligence sharing with regulators and developing a training package for frontline immigration staff to "identify and report suspect activity so they can support law enforcement to prosecute crooked immigration lawyers".
The government also said that fresh prosecutions are being brought "against corrupt immigration lawyers who could face up to life in prison for assisting illegal migrants to remain in the country by deception".
Perhaps unsurprisingly, the announcement hasn't gone down well with lawyers.
"The overwhelming majority of immigration lawyers continue to support the rule of law through their adherence to the law and professional standards set by the Solicitors Regulation Authority and provide an essential service to clients," said Richard Atkinson, vice president of the Law Society. "The focus of the Home Office on a tiny minority of lawyers to which they are apparently applying considerable resources should not deflect from the fact that there remains significant backlogs in asylum claims or the unworkability of the Illegal Migration Act."
Bar chair, Nick Vineall KC, added: "The taskforce must not fall into the trap of identifying lawyers with the causes of their clients, nor should it assume that misbehaviour by clients amounts to misbehaviour by lawyers."
News of the taskforce follows a covert sting operation by the Daily Mail which led to the closure of three law firms specialising in immigration law.