Real cases and even realer juries!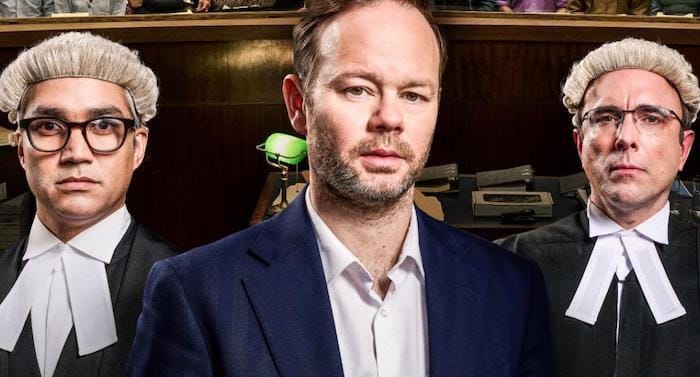 A new TV show will recreate a murder trial in a bid to assess how reliable the British jury system is.
Filmed over ten days in a former courthouse in Essex, Channel 4 series The Murder Retrial will ask two juries to judge on the real life case of a man who admits to killing his wife, but whose defence maintains that he lost control and is not guilty of murder. Actors will recreate the former trial using the original transcripts from the courtroom.
The unsuspecting juries will watch the trial from specially designed courtroom compartments, completely unaware of each other, as well as the fact that they're being filmed — talk about tension!
The show looks to dissect the inner workings of the jury system, and to see if the verdicts are really as reliable as we are led to believe. The motivation for this courtroom drama comes from research done by the Oxford Jury Project, which found that juries disagree in 23% of guilty verdicts and 38% of acquittals. Further research from Chicago Law School has shown that even judges disagree 22% of the time with jury verdicts!
Alf Lawrie, head of factual entertainment for Channel 4, said: "This fascinating and ground-breaking programme asks profound questions about the justice system. Lifting the lid on what most people know little about this revealing show could be described as putting the jury system itself on trial."
So what will the juries decide? Will they come to the same verdict? Can I binge watch this in one entire sitting? We'll keep you updated…